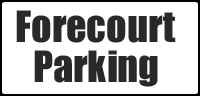 Opening Times
Mon - Sat
9.00am - 5.30pm


Sundays
Closed


2nd/ 3rd June
Closed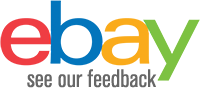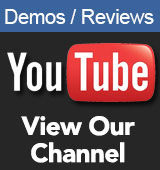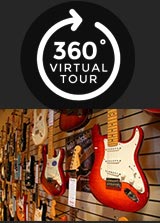 Same Range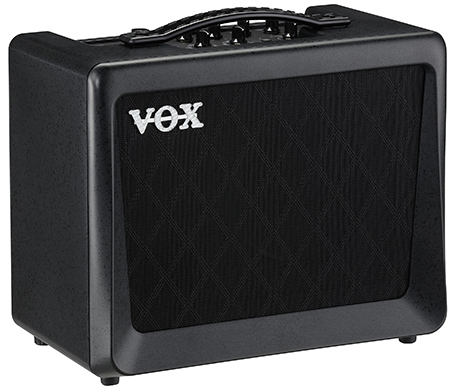 Vox VX15GT 15w Modeling Guitar Amplifier
£135.00 RRP £129.00
Out of Stock
Available to Order Estimated delivery Call 01772 722468
Free Mainland UK Delivery
Next working day on orders placed before 2pm
Vox VX15GT 15w Modeling Guitar Amplifier
Main Features:
11 Built-in Amp Models
Ultra-Lightweight Design
VET Modeling Technology
Line switchable Input
8 Built-in Effects
Line out with cabinet simulation
Independent Power Level Control
User Programs
What Vox have to say:
The VX15 GT is born from a desire to open up new possibilities for guitar amps. A design that's almost unreasonably lightweight, an internal structure carefully calculated for the optimal sound, realistic and stage-ready sounds driven by modeling technology. Overturning existing ideas of guitar amps, the VX15 GT will allow you to enjoy playing guitar in any musical scene.
11 Built-in Amp Models
DELUXE CL
BOUTIQUE CL
BOUTIQUE OD
VOX AC30
VOX AC30TB
BRIT 1959
BRIT 800
BRIT VM
SL-0D
DOUBLE REC
LINE
The VX15GT comes straight out the box with 11 stunning valve amp models. Using the same technology as in the previous VX models called VET (Virtual Element Technology), this method differs form their competitors by not emulating the individual sounds of the amp models, but by emulating the circuits and components used in their creation. The use of this technology produces unbelievable realism and all at an affordable price for anyone. The amp models range from Vox's own AC30 and sparkling clean amps, to high en boutique models and even up to modern High-Gain monsters. The added benefit of the Line channel means the amplifier is now also suitable for Electro-Acoustic guitars adding even more versatility to an already versatile amplifier.
Built-in Effects
To add to the already large list of tonal options provided by the amp models you also a built-in effects section to the amp. On the VX15GT this is split into two sections which can be used independently or together. The first section consists of Modulation effects so you have a choice of: Chorus, Flanger, Org Phase and Twin Tremolo. The second section consists of Delays/Reverbs giving you the choice of: Analog Delay, Tape Echo, Spring reverb and Hall reverb. All these effects and amp models paired together in this one compact and extremely light amplifier gives you everything you could possibly need from a small combo amp and even more!
Lightweight and Unique Construction
The first single thing you will notice when you see the VX15GT is how light it really is. Guitar amplifiers have always been a heavy lump due to the use of specific woods and thicknesses being used to produce full and resonant tones working with the speaker. Vox have truly outdone themselves with this new design, they have swapped out the old wood construction for a brand new moulded ABS design. The casing is a sealed ABS unit which eliminates and unwanted vibrations and rattles and also benefits from the bass-reflex structure which ensures good coverage of the low-frequency range which your normal ABS cabinet would lose.
Vox VX15GT 15w Modeling Guitar Amplifier Features Video: