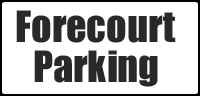 Opening Times
Mon - Sat
9.00am - 5.30pm


Sundays
Closed


2nd/ 3rd June
Closed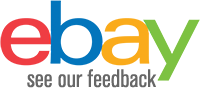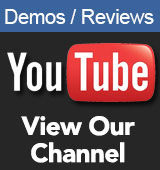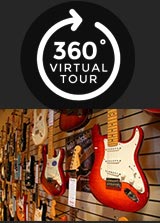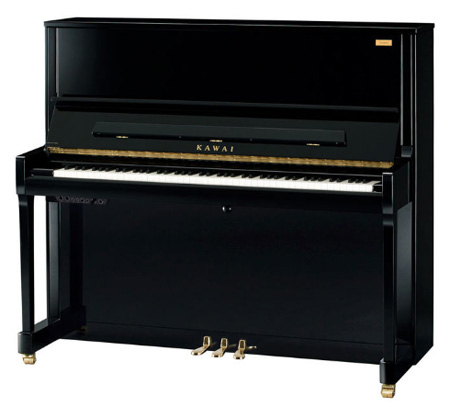 Kawai K500 Aures Hybrid Acoustic Piano
£10999.98 RRP £12222
Kawai Acoustic Pianos have a 2 week lead time. They are individually prepared in the UK warehouse by a specialist Kawai technician
If delivery times are urgent please call us on 01772 722468 and we will ask for priority preparation and delivery
Free Mainland UK Delivery
Premium delivery with specialist movers
Pay Monthly
Pay up to 50% deposit - adjustable at checkout.
Example deposit of £1100.00...
6 Months 0% APR - £1650.00 P/M
Kawai 12 Months 0% APR - £825.00 P/M
Kawai 18 Months 0% APR - £550.00 P/M
Kawai 24 Months 0% APR - £412.50 P/M
36 Months 9.9% APR - £317.02 P/M
48 Months 9.9% APR - £248.61 P/M
Click HERE for finance FAQ.
The Kawai K500 is first and foremost an acoustic piano designed for those looking for an instrument that is extra special. Produced in Japan this instrument is taller, has duplex scaling in the upper section and has a luxurious rich tone that you would expect only from a premium class piano.
This top class acoustic instrument has been combined with Kawai's ATX3 anytime silent piano technology making it playable anytime of day or night with the use of headphones. But, Kawai have added Aures technology meaning that you can play the K500 as an acoustic instrument but combine it at the same time with digital sound which emanates through the soundboard. The lines between acoustic and digital are now blurred and allows any given combination of playing options like you have never seen or had before.
Main Features
51" Taller cabinet design allows bigger string length and rich detailed sound
Millennium 3 piano action with carbon composite materials for added strength, reliability and weight saving
Japanese built
Duplex scaling in the upper section
New Kawai Hybrid Sound Board featuring 4 High-end Performance Transducers powered by Onkyo
SK-EX Rendering Piano Sound Engine with Multi-Channel Sampling
Modern 5" LCD Touchscreen Display
Integrated Bluetooth MIDI and Audio wireless technology
Flexible Virtual Technician Function with 19 Adjustable Parameters
MP3/WAV/SMF Playback, record and Overdub to USB
Kawai K500 Anytime ATX3 Technology
Perform on the piano anytime day or night without disturbing others by plugging in headphones, yet, with the real touch of the stunning K500 acoustic piano key action. The ATX3 system offers up a palette of super high quality sounds including the respected Kawai SK-EX Shigeru grand piano. The selection means as well as the stunning acoustic sounds from the K500, you end up with a whole range of pianos as well as orchestral and other instruments to choose from. This further adds to the enjoyment of this premium upright piano.
K500 Aures - Acoustic and Digital at The Same Time
Kawai Aures pianos offer something you don't normally find in hybrid pianos. They come with 4 transducers attached to the solid spruce soundboard which allows the digital component of the piano to use the soundboard as a speaker. The result means it is possible to use the acoustic piano combined with additional sound sources such as strings or choirs etc. The entire soundboard becomes a speaker transforming the piano in to a true hybrid combination. The combination of both real and digital sources opens up new avenues of sound and playing enjoyment.
Kawai K500 Millennium III Upright Action
The Millenium III action is designed to be resilient and dynamic to play allowing complete control over expression. Kawai have combined wood and ABS-Carbon composites for a stunning natural touch, but, this also means where there are critical components that move or work with each other, then the ABS carbon stops any issues as it is not affected by moisture or temperature. As a bonus, due to its weight reduction it offers up to 25% faster movement.
The key surfaces of the action use NEOTEX coating. NEOTEX is Kawai's exclusive keytop material made of cellulose fiber. It offers the smooth, understated texture of natural ivory and ebony...and a semi-porous, silica-filled surface to absorb the hand's natural oils and perspiration. Since NEOTEX material is used for both the white and black keys, the feel of the keys will be consistent across the entire keyboard. NEOTEX resists cracking and fading over years of use.
Kawai K500 Aures - Acoustic Piano Sepc
Action/ Touch
Action: Millennium III
Key Surface: Neotex
Hammer Core: Mahogany
Hammer Felt: with underfelt
Construction
max. String Length: 1230 mm
Sound Board Material: Spruce tapered
Sound Board Size: 1,45 m²
Ribs: 11
Back Posts: 5
Duplex Scale: Yes
Agraffes: No
Key Lid: Softfall
Lock: Yes
Casters: Double
Pedals: 3
Tone Spreader: Yes
Dimensions( H x W x D): 130cm x 150cm x 62cm
Weight: 238kg
Finishes: Black polish
K500 Aures Digital Section Specification
Keyboard
Sensors: Integrated Hammer Sensing System (IHSS), optical
Velocity Curves: Light+, Light, Normal, Heavy, Heavy+, Off (Constant), User
Sound Source
PIANIST Mode: SK-EX Multi Channel 88 Key Rendering; SOUND Mode: Harmonic Imaging XL, 88 Key Sampling
Sounds: PIANIST Mode: Shigeru Kawai EX Concert Grand with 10 Rendering Characters; SOUND Mode: 88, Grand Pianos: Shigeru Kawai EX, Kawai EX, SK-5
Polyphony: max. 256 notes (depending on selected sound)
Virtual Technician:
Pianist mode: Touch Curve (incl. User), Voicing (incl. User), Damper Noise, Fall-back Noise, Hammer Delay, Minimum Touch, Key Volume (incl. User), Half-Pedal Adjust, Soft Pedal Depth Sound mode: Touch Curve (incl. User), Voicing (incl. User), Damper Resonance, Damper Noise, String Resonance, Undamped String Resonance, Cabinet Resonance, Key-off Effect, Fall-back Noise, Hammer Delay, Topboard Simulation, Decay Time, Minimum Touch, Stretch Tuning (incl. User), Temperament (incl. User), Temperament Key, Key Volume (incl. User), Half-Pedal Adjust, Soft Pedal Depth
Keyboard Modes: Dual, Split, 4Hands (Volume/Balance adjustable)
Reverb: Room, Lounge, Small Hall, Concert Hall, Live Hall, Cathedral
Effects: Pianist mode: Resonance Depth (10 types), Ambience (10 types) Sound mode: Reverb (6 types), Effects (24 types), (Chorus x 3, Delay x 3, Tremolo x 3, Auto pan x 2, Phaser x 2, Rotary x 6, Combination x 5)
Tuning: Equal (Piano Only), Pure (Major), Pure (Minor), Pythagorean, Meantone, Werckmeister III, Kirnberger III, Equal (Flat), Equal (Stretch), USER
Music/ Recording
Metronome/Beats: 10 Beats + 100 Rhythms, Tempo and Volume adjustable
Recorder: PIANIST Mode: 30 Minutes Audio (WAV+MP3), 3 Songs; SOUND Mode: USB Memory: MP3/WAV Recording and Playback, A-B Loop; Internal: MIDI 10 Songs, 2 Tracks - max. 90,000 Notes
Lesson Function: 542 Songs in total. Songs from Czerny, Burgmuller, Beyer, Bach, Chopin and Hanon (incl. printed score books); Songs from Alfred without score books. Additional Finger practizes with 4 scales (mayor, n.minor, h.minor, m.minor), 2 Arpeggio-, 2 Cadence- and 2 Chord- training in all root notes with score function
Piano Music Songs: 29
Concert Magic Songs: 176
Demo Songs: 39
Features
Display: 5" LCD touchscreen (480 x 800 pixels)
Bluetooth: Bluetooth (Ver. 4.0; GATT compatible), Bluetooth Low Energy MIDI Specification compliant, Bluetooth Audio
Registrations: Yes, 16 Favorite Memories
USB Functions: Playback: MP3, WAV, SMF ; Recording: MP3, WAV ; Functions: Audio Overdub, Convert Song to Audio, Internal Songs load, Internal Songs save, SMF Song save, File delete, USB format
Other Features: Key Transpose, Song Transpose, Tone Control (incl. User EQ), Wall EQ, Speaker Volume, Headphone Volume , Line In, Line Out Volume, Audio Recorder Gain, Tuning, Damper Hold, LCD Contrast, User Memory, Reset, Lower Octave Shift, Lower Pedal On/Off , Split Balance, Layer Octave Shift, Layer Dynamics, Dual Balance, MIDI Kanal, Send PGM#, Local Control, Transmit PGM#, Multi Timbral Modus, Channel Mute, Auto Power Off
Sound System
Sound System: Soundboard System with 4 Transducers
Amplifier: 140W
Power Consumption: 58W
Other
Connectors: LINE IN (1/8" STEREO), LINE IN Level, LINE OUT (1/4" L/MONO, R), Headphones x 2 (1/4", 1/8"), MIDI (IN/OUT), USB to Host, USB to Device