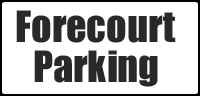 Opening Times
Mon - Sat
9.00am - 5.30pm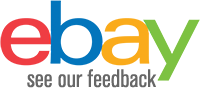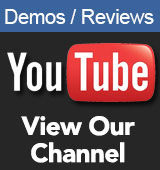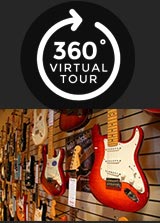 **We are fully open - Online and Instore**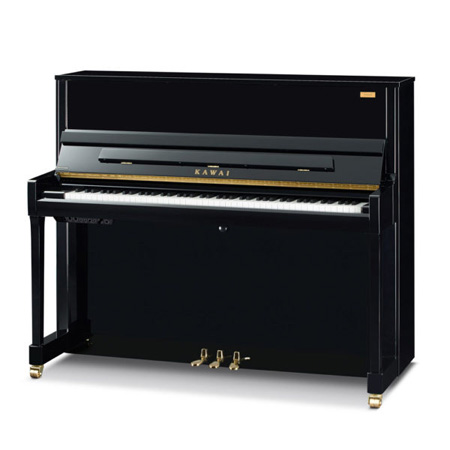 Kawai K300 ATX3 Acoustic Piano - Polished Ebony
£6798.98 RRP £7666
Kawai Acoustic Pianos have a 2 week lead time. They are individually prepared in the UK warehouse by a specialist Kawai technician
If delivery times are urgent please call us on 01772 722468 and we will ask for priority preparation and delivery

Pay Monthly
Deposit From £679.90
9 Months 0% APR - £679.90 P/M
Kawai 12 Months 0% - £509.93 P/M
Kawai 18 Months 0% - £339.95 P/M
Kawai 24 Months 0% - £254.97 P/M
36 Months 9.9% APR - £195.94 P/M
Kawai K300 ATX3 Anytime Silent Piano
The Kawai K300 ATX3 piano is a breakthrough in hybrid piano technology. Kawai have combined the award winning K300 acoustic piano with a their anytime silent piano ATX3 technology .
Furthermore you can now buy the K300 Aures piano with 24 months 0% finance, free UK mainland delivery and free 1st tuning! Apply for finance easily on-line. 10% Deposit or greater required.
Kawai K300 ATX3 Standout Features
48" K-300 Professional Upright Piano with NEOTEX Key Surfaces
New Kawai Hybrid Sound Board featuring 4 High-end Performance Transducers powered by Onkyo
SK-EX Rendering Piano Sound Engine with Multi-Channel Sampling
Modern 5" LCD Touchscreen Display
Integrated Bluetooth MIDI and Audio wireless technology
Flexible Virtual Technician Function with 19 Adjustable Parameters
MP3/WAV/SMF Playback, record and Overdub to USB
Kawai K300 ATX3 - Why Go Hybrid/ Silent Piano?
The natural voice of an acoustic piano is truly unmistakable. A fine piano is beautiful in sound and the nature of its look. It makes players enjoy the musical experience of great music, but, it may not always be appropriate. An acoustic piano has a naturally large volume so the sound of players practicing scales are unlikely to be welcomed by other family members wishing to watch television, while even the most gentle, soothing Chopin preludes have the potential to irritate neighbours if performed after an acceptable time.
Fortunately, Kawai AnyTime ATX instruments incorporate an acoustic muting feature with powerful digital audio components, allowing pianists to continue enjoying the distinctive feeling of a traditional piano, while listening discreetly using private headphones. This distinct advantage of a hybrid piano is what makes them so attractive to everyone as it satisfies every need of any player in virtually any environment/ setting. Furthermore due to being able to choose more than 1 piano sound and a selection of other high quality, orchestral sound, organs etc allows much more expressiveness not available on a standard acoustic piano.
K-300 Acoustic Piano
This outstanding piano builds upon the success of its award winning predecessor, the K-3, that was named Acoustic Piano of the Year in four consecutive years. Enhanced design makes use of the Millennium III action with ABS-Carbon Composites. The new design offers better dynamic control and a more reliable action as the composite components are not affected by temperature and moisture the same way as wood normally is. On top of this, the reduced weight makes the Millenium III piano action approx. 25% faster than standard wooden actions.
Kawai K300 ATX3 - The Technology Explained
Kawai K300 ATX3 - IHSS SENSOR SYSTEM
A fine acoustic piano entices musicians to perform with enthusiasm, spontaneity and passion. Yet, the satisfaction that one enjoys when hammers strike the strings is often diluted by traditional piano silencing techniques. Sensors located below the keyboard struggle to accurately interpret the subtleties of musical expression, which is why AnyTimeX3 pianos integrate sensors within the fine workings of the piano action, reading the precise movements of each hammer. Whether performing rapid passages that demand the same key be played repeatedly before returning to its natural starting position, or pianissimo pieces desiring the very softest of key strokes, the Integrated Hammer Sensing System (IHSS) represents the elaborate nuances of every note. Pianists can finally enjoy the convenience of absolute privacy, without sacrificing the responsive touch and authentic expression of a traditional acoustic piano.
First and foremost the atx3s a real acoustic piano with a rich and clear tone and great key action with Millennium III design. But the K300 atx3 allows the pianist to play with headphones in silence anytime. The pianist is able to make use of modern technology so can layer and mix sounds, record performances and try completely different instruments, all the wile using the fabulous Millenium 3 action.
It is possible if desired for a separate set of speakers to be used so the instrument can be played quietly without headphones - this adds an extra layer of flexibility
Kawai K300 ATX3 Touch Screen Interface And Virtual Technican
Without affecting the look of the traditional piano there is a 5" full colour touch screen in the very left cheek panel of the K300 cabinet. This touch screen gives full access to all the world class sounds in the digital side of the instrument including the incredible SHIGERU KAWAI SK-EX Concert Grand Piano. The anytime ATXIII system fitted to the K300 ATX3 has some amazing features enabling you to get exactly the sound you require.
The Virtual Technician feature allows various characteristics of the selected acoustic piano, electric piano, or harpsichord sound to be shaped from the instruments' touchscreen display, with settings to adjust voicing and regulation, string, damper, and cabinet resonances, and subtle hammer, damper, and key release noises. It is even possible to adjust the precise tuning and volume of individual notes, before storing one's favorite instrument configuration to memory.
Kawai K300 ATX3 - Technical Specification
Action
Action Design: Millennium III
Key Surface: Acryl/Phenol
Hammer Core: Mahogany
Hammer Felt: with underfelt
Construction
max. String Length: 1200 mm
Sound Board Material: Spruce tapered
Sound Board Size: 1,39 m²
Ribs: 11
Back Posts: 5
Duplex Scale: No
Agraffes: No
Key Lid: Softfall
Lock: No
Casters: Double
Pedals: 3
Tone Spreader: Yes, under keybed
Dimensions
Height in cm: 122
Width in cm: 149
Depth in cm: 61
Weight in kg: 234
K-300 Aures Digital Specification
Keyboard
Sensors: Integrated Hammer Sensing System (IHSS), optical
Velocity Curves: Light+, Light, Normal, Heavy, Heavy+, Off (Constant), User
Sound Source
PIANIST Mode: SK-EX Multi Channel 88 Key Rendering; SOUND Mode: Harmonic Imaging XL, 88 Key Sampling
Sounds: PIANIST Mode: Shigeru Kawai EX Concert Grand with 10 Rendering Characters; SOUND Mode: 88, Grand Pianos: Shigeru Kawai EX, Kawai EX, SK-5
Polyphony: max. 256 notes (depending on selected sound)
Virtual Technician:
Pianist mode: Touch Curve (incl. User), Voicing (incl. User), Damper Noise, Fall-back Noise, Hammer Delay, Minimum Touch, Key Volume (incl. User), Half-Pedal Adjust, Soft Pedal Depth Sound mode: Touch Curve (incl. User), Voicing (incl. User), Damper Resonance, Damper Noise, String Resonance, Undamped String Resonance, Cabinet Resonance, Key-off Effect, Fall-back Noise, Hammer Delay, Topboard Simulation, Decay Time, Minimum Touch, Stretch Tuning (incl. User), Temperament (incl. User), Temperament Key, Key Volume (incl. User), Half-Pedal Adjust, Soft Pedal Depth
Keyboard Modes: Dual, Split, 4Hands (Volume/Balance adjustable)
Reverb: Room, Lounge, Small Hall, Concert Hall, Live Hall, Cathedral
Effects: Pianist mode: Resonance Depth (10 types), Ambience (10 types) Sound mode: Reverb (6 types), Effects (24 types), (Chorus x 3, Delay x 3, Tremolo x 3, Auto pan x 2, Phaser x 2, Rotary x 6, Combination x 5)
Tuning: Equal (Piano Only), Pure (Major), Pure (Minor), Pythagorean, Meantone, Werckmeister III, Kirnberger III, Equal (Flat), Equal (Stretch), USER
Music/ Recording
Metronome/Beats: 10 Beats + 100 Rhythms, Tempo and Volume adjustable
Recorder: PIANIST Mode: 30 Minutes Audio (WAV+MP3), 3 Songs; SOUND Mode: USB Memory: MP3/WAV Recording and Playback, A-B Loop; Internal: MIDI 10 Songs, 2 Tracks - max. 90,000 Notes
Lesson Function: 542 Songs in total. Songs from Czerny, Burgmuller, Beyer, Bach, Chopin and Hanon (incl. printed score books); Songs from Alfred without score books. Additional Finger practizes with 4 scales (mayor, n.minor, h.minor, m.minor), 2 Arpeggio-, 2 Cadence- and 2 Chord- training in all root notes with score function
Piano Music Songs: 29
Concert Magic Songs: 176
Demo Songs: 39
Features
Display: 5" LCD touchscreen (480 x 800 pixels)
Bluetooth: Bluetooth (Ver. 4.0; GATT compatible), Bluetooth Low Energy MIDI Specification compliant, Bluetooth Audio
Registrations: Yes, 16 Favorite Memories
USB Functions: Playback: MP3, WAV, SMF ; Recording: MP3, WAV ; Functions: Audio Overdub, Convert Song to Audio, Internal Songs load, Internal Songs save, SMF Song save, File delete, USB format
Other Features: Key Transpose, Song Transpose, Tone Control (incl. User EQ), Wall EQ, Speaker Volume, Headphone Volume , Line In, Line Out Volume, Audio Recorder Gain, Tuning, Damper Hold, LCD Contrast, User Memory, Reset, Lower Octave Shift, Lower Pedal On/Off , Split Balance, Layer Octave Shift, Layer Dynamics, Dual Balance, MIDI Kanal, Send PGM#, Local Control, Transmit PGM#, Multi Timbral Modus, Channel Mute, Auto Power Off
Sound System
Sound System: Soundboard System with 4 Transducers
Amplifier: 140W
Power Consumption: 58W
Other
Connectors: LINE IN (1/8" STEREO), LINE IN Level, LINE OUT (1/4" L/MONO, R), Headphones x 2 (1/4", 1/8"), MIDI (IN/OUT), USB to Host, USB to Device
Kawai K-Series Video
KAwai Millenium III Piano Action Explained - Video