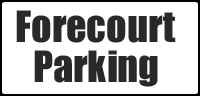 Opening Times
Mon - Sat
9.00am - 5.30pm


Sundays
Closed


2nd/ 3rd June
Closed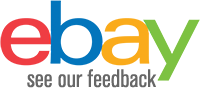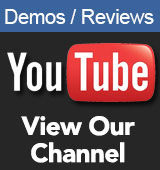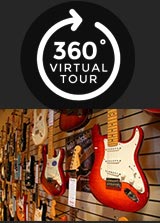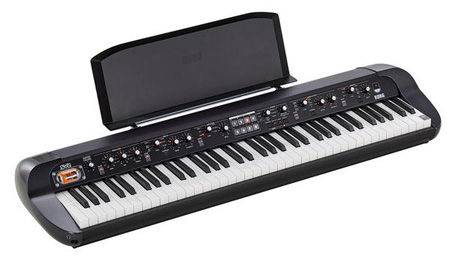 Korg SV2 73 Stage Piano - Black
£1449.00 RRP £1680
Out of Stock
Available to Order Estimated delivery Call 01772 722468
Free Mainland UK Delivery
Next working day on orders placed before 2pm
Pay Monthly
Pay up to 50% deposit - adjustable at checkout.
Example deposit of £144.90...
12 Months 13.9% APR - £116.53 P/M
24 Months 13.9% APR - £62.05 P/M
36 Months 13.9% APR - £43.99 P/M
48 Months 13.9% APR - £35.04 P/M
Click HERE for finance FAQ.
Korg SV2 73 Stage Piano - Main Features
73 RH3 Real Hammer piano action
10x the sample data of previous SV1 model
4 leading piano samples including German, Italian, Austrian, and Japanese
Vast array of sounds for all styles of music
In-built top quality K-ARRAY speaker system
Valve technology offers amazing drive effect and warmth
Free SV-2 Editor
Layer and layer+split sounds easily made via the editor
A Piano for Everything
The Korg SV2 contains 4 popular piano sounds from across the world that offer incredible detail and quality. German, Italian, Austrian, and Japanese pianos are ideal for all genres of music and cover everything you need from stage to studio.
Easy To Use - Live Control
There are no LCD display screens on the Korg SV2 73, everything is designed to be used quickly, easily and right in front of you on the front-facing control panel. Clearly labelled buttons, knobs and switches give the user instant control so no need to go diving through menus to make a change to effects, or sounds.
Free SV-2 Software Editor
Korg supply a free software editor which gives access to extra sound capabilities. The editor is free for Mac and PC. There is access to hundreds of additional sounds not available from the front panel along with layering/ split sounds facilities. All the sounds can be saved then to favourite buttons for instant recall on the front panel.
Korg SV2 73 Note Technical Specifications
Keyboard
Keyboard: 73 keys (E1 to E7), Velocity-sensitive KORG RH3 (Real Weighted Hammer Action 3)
Touch selection: Eight curves
Tuning: Master Transpose, Master Tune, Tuning curves
Sounds
Sound generation: EDS-X (Enhanced Definition Synthesis - eXpanded)
Maximum Polyphony: 128 notes
Multi Sound: Layer, Split
Factory Sounds: 72 (6 Basic sounds x 2 sets, 6 variations)
EP1 (Vintage): MK I Suitcase, MK I Stage, MK II Suitcase, MK II Stage, MK V Stage, MK V Bright, Dyno EP, Dyno EP Bright, Wurly, Wurly Classic, Wurly Dark, Wurly Bright
EP2 (Various): FM Piano 1, FM Piano 2, FM Piano 3, FM Piano & Pad, Pianet T, Pianet N, Hybrid Piano, Hybrid Tine, Wurly & Strings, FM & Strings, MK II & Pad, FM & Pad
Piano 1 (Acoustic): German Grand, German Classic, Italian Grand, Italian Bright, Japanese Grand, Japanese Bright, Austrian Grand, Austrian Classic, Japanese Upright, Upright Bright, German Upright, Rock Piano
Piano 2 (Various): Electric Grand, German Mono, KORG M1 Piano, KORG SG-1D, Digital Piano, Electra Piano, Tack Piano, Honky-Tonk, Piano & Strings, Piano & Pad, Piano & Synth, Piano & Brass
Clavier: Clav AC, Clav AD, Clav BC, Clav BD, Harpsichord, Harpsichord Oct, Perc. Organ, Rock Organ, Jazz Organ, VOX Organ, Church Organ, Pipe Organ
Other: Full Strings, Classic Strings, Tape Strings, Strings & Voices, Warm Pad, Bright Pad, Orchestra, Pizzicato & Glock, Brass, Synth Brass, Pad/Mini Lead, Pad/SynthLead
Favorite sounds: 64 (8 banks x 8 variations) for saving of customized settings
Effects
Structure: effects (5 effects + 1 total effect)
Pre FX: Red Comp, Treble Boost, U-Vibe, Vibrato, Tremolo, VOX Wah (Auto or Pedal control)
Amplifier models: Clean, Twin, Tweed, AC30, Boutique, Organ Amp + Cabinet Models, Valve Reactor Technology - 12AX7 (ECC83) valve
Modulation: Classic Chorus, Black Chorus, Orange Phaser, Small Phaser, MX Flanger, Rotary (Slow/Fast control)
Ambient: Room, Plate, Hall, Spring, Tape Echo, Stereo Delay (Tap tempo)
Total FX (only editable with SV-2 Editor)Stereo Mastering Limiter, Stereo Limiter
Panel controls
Sound Select: TYPE knob, VARIATION knob, FAVORITES 1-8 switches
Favorite Sound select: 1-8 switches, SOUND TYPE knob
Effect Control: Equalizer: On/Off switch, BASS knob, MID knob, TREBLE knob
Pre FX: On/Off switch, TYPE knob, SPEED knob, INTENSITY knob, AUTO/PEDAL switch (available when the TYPE = Vox Wah)
Amplifier: On/Off switch, TYPE knob, DRIVE knob
Modulation: On/Off switch, TYPE knob, SPEED knob, INTENSITY knob, Slow/Fast switch (available when the TYPE = Rotary.
Ambient: On/Off switch, TYPE knob, DEPTH knob, Tap (available when TYPE = Stereo Delay)
Volume: Master Volume
Switches: Transpose, Local Off, Touch, Function
Demo Songs: 72 songs (one song for each preset sound)
Input/ Output Connections
Audio Output: L, R connector (XLR balanced), L/MONO jack, R/MONO jack (6.3 mm [1/4"] unbalanced)
Headphone: Headphone jack(6.3 mm [1/4"] stereo jack)
Audio Input: L/MONO jack, R/MONO jack (6.3 mm [1/4"] unbalanced)
MIDI: IN, OUT
USB: USB: 2.0 Type B connector (doubles the MIDI Interface)
Damper Pedal: KORG DS-2H (included), DS-1H(sold separately)
Pedal 1: PS-1 foot switch, PS-3 foot switch (sold separately)
Pedal 2: Volume/Expression, XVP-20, EXP-2, PS-1 foot switch, or PS-3 foot switch (sold separately)
Main specifications
Power Supply: Internal switching adapter, AC 100~240 V, 50/60 Hz
Power Consumption: SV2: 25w
Dimensions (W x D x H, excluding music stand):SV-2/SV-2S (73key) 45.0" x 13.66" x 6.18"
Weight (excluding music stand) SV2 73 key 17.2kg/ 37.9lbs
Korg SV2 - 73 Vs Yamaha CP73 stage Piano Comparison Video