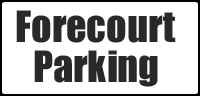 Opening Times
Mon - Sat
9.00am - 5.30pm


Sundays
Closed


2nd/ 3rd June
Closed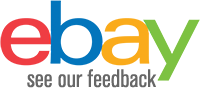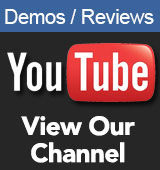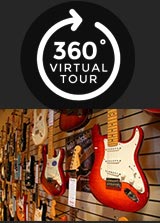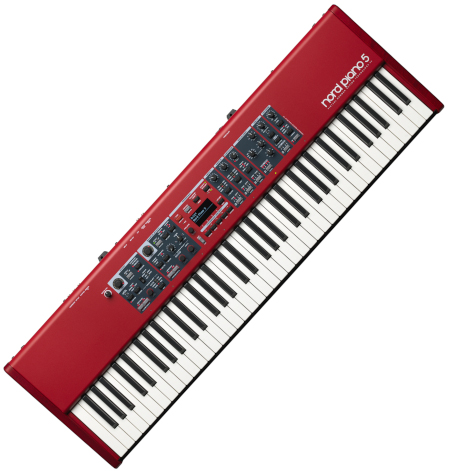 Nord Piano 5 73 Stage Piano
£2196.00 RRP £2599
1 In Stock
Free Mainland UK Delivery
Next working day on orders placed before 2pm
Pay Monthly
Pay up to 50% deposit - adjustable at checkout.
Example deposit of £219.61...
12 Months 13.9% APR - £176.60 P/M
24 Months 13.9% APR - £94.04 P/M
36 Months 13.9% APR - £66.67 P/M
48 Months 13.9% APR - £53.10 P/M
Click HERE for finance FAQ.
Nord Piano 5 73 key Stage Piano
The New Nord Piano 5 takes everything people loved from the piano 4 now with a variety of new features such as Advanced Layering technology, Soft & Bright filters, and even bigger internal memory than before! The Nord Piano has been the go to stage piano for gigging musicians everywhere since release due it its simplicity, solid build quality, and stand out and iconic red finish.
New to the Piano 5 73 key 73 key:
Advanced Layering (2 Pianos + 2 Sample Synths)
Advanced KB Split with optional crossfades
2 independent Piano Layers
2x memory for Nord Piano Library
2 independent Sample Synth Layers
2x memory for Nord Sample Library
Soft and Bright filters
Unison for rich, ensemble sounds
Tru-Vibrato for authentic vibrato
Round robin for natural sounding repetitions
Support for monophonic samples with legato
Reverb with Chorale and Bright/Dark mode
Delay with Ping Pong mode
New Dual-Piano Engines
The piano and synth sections on the Nord Piano 5 73 key has been completed re-designed with each section containing two separate layers. These sections can be used either simultaneously, independently and with a wide variety of split/layer configurations. The Dual/Layer versatility combined with the effects routing options means you can easily achieve anything from basic full sounding pianos to massive soundscapes easily and on the fly.
NEW Piano Section
The famous Nord Piano section, now even more powerful thanks to its dual engine design. Featuring 9 Grands, 9 Uprights, 10 Electric Pianos and many more straight out of the box. All of the pre-loaded samples have been specifically selected for the unique characteristics and tonal variety to cater for any tonal taste. Nord piano samples are known around the world for their ability to capture the raw natural characteristics and nuances which acoustic pianos have. On top of this you also have access to the exclusive Nord Piano Library which is regularly updated with new unique world class sounds, and always free of charge. All sounds are easily replaced using the Nord Sound Manager.
Additional Piano Control
The Nord piano 5 73 key has lots of additional features to give you even more control of your piano sounds, one of these includes the additional piano filters. These provide an additional level of sonic control adjusting the softness, mid or brilliance on Acoustic Uprights and grands. With the electronic piano section the filter controls are tailored to the individual sound which include things such as the legendary dyne preamp.
The Perfect "Grand Piano Feel"
Just as with the Piano 3 and 4 the Piano 5 features Nords fantastic Virtual Hammer Action Technology which simulates the real hammer movements you would get in an acoustic grand to give you that ultimate grand piano feeling in a portable lightweight stage piano. This paired with the triple sensor keybed allows for precise, accurate playing, and maximum control at any velocity. The Virtual Hammer Action Technology also allows you to even create a note without fully releasing a key, allowing for very smooth repetitions due to the tone not being completely dampened between key strokes, similar to the smooth transitions you could achieve on a grand piano. The keys also have additional weighting across the full keybed to allow the key action feel as authentic as possible and are strictly calibrated to give an even response across the full range.
Sample Synth Section
As with the Piano section the Sample Synth section has been completely re-designed with its new dual engine technology. The Piano 5 has a host of brand new samples such as solo wind, solo brass, solo strings, basses, guitars plus a vast collection of classic analog leads and basses. Included is also a selection of samples from the "Symphobia and Swing!" libraries by ProjectSAM. All the samples can also be changed using the Nord Sound Manager to suit your needs for different situations and songs. The synth section also boasts two independent layers, intuitive controls for attack, decay/release and dynamic velocity response. The new Soft and Bright Timbre settings provide a quick way of shaping the tone of the sound.
Unison and Tru-Vibrato
Due to the way the new sample section has been designed on the Piano 5 Nord have been able to provide some exciting new features. Unison creativity allows you to mix two sounds together to achieve an ensemble like sound. Another new feature is Truly-Vibrato, designed to accurately model the vibrato produced by wind, brass and strings to give a more natural and acoustic characteristic to the voices. There are also three pre-set delay settings for both the synth sample and piano section which have been optimised to suit the characteristics of the instruments.
Plenty of Effects
The Nord Piano 5 73 key comes with a huge variety of stereo effects, each of them have been modelled after classic high quality stomp boxes. The effects can also be assigned to each individual layer in the piano or synth sample section of the Piano 5. The effects are all split up into 6 sections the first being Mod 1 which contains; Pan, Tremolo, Wah-wah and Ring Modulator. This selection of effects can all be controlled via an additional foot controller. The second section is Mod 2 which consists of; Phaser, Flanger, Chorus, Vibe effect and two selectable depths for each effect. The next section is Delay with tap tempo and ping pong mode, which can be assigned to either one of both piano layers, one or both synth sample layers or on all layers globally. After this is the Equaliser consisting of a 3-band EQ and a mid sweep and can be assigned to individual layers or globally. The fifth effects section is the Compressor/Amps section. Within this you have a choice from the following fantastic amp simulations to produce accurate overdrive and compression; Twin, JC, Small, Compressor and a Tube Overdrive effect. Finally we have the Reverb section which has five different room sizes (Booth, Room, Stage, Hall and Cathedral) for adding ambience to your sounds. The Bright and Dark modes also allows for enhanced or reduced treble. The new Chorale option adds a lush modulation effect which is fantastic for creating huge soundscapes.
Nord Piano 5 73 key Stage Piano Specification
GLOBAL

OLED Display
Seamless Transitions
Split Point Crossfades
16 banks with 25 programs - 400 locations
Organize functionality for programs
Live Mode - 5 Live programs
Global Transpose: +/- 6 semitones
Program Transpose: +/- 6 semitones
Fine-tune: +/- 50 Cents
Kbd Touch: 3 velocity response curves
Triple Sensor keybed with Virtual Hammer Action Technology
Split functionality with selectable split point and LED indication
Layer functionality
Mono Output option
Dynamic Sustain Pedal action with the included Nord Triple Pedal
USB-MIDI
Free OS updates

PIANO SECTION

2 independent Layers
6 types - Grand, Upright, Electric Pianos, Digital, Layer, Clavinet and Harpsichord.
Each category can contain up to 20 different models.
120 Voice Polyphony (stereo/mono pianos)
Piano Timbre feature with Soft, Mid and Bright settings for acoustic pianos. Dyno 1 and 2 options for electric pianos.
Layer Detune with 3 amounts
Advanced String Resonance (Generation 2) - adjustable amount
Selectable Soft Release for Grand, Upright, Electric Pianos and Harpsichord
Selectable Pedal Noise for Grand, Upright and Electric Pianos 1 - adjustable amount
Octave transpose: -1/+1 (-6/+6 in Split mode, depending on Split position)

SAMPLE SYNTH SECTION

40+ Voice Polyphony
Amp envelope with Attack and Decay/Release
Bright and Soft Timbre options
Adjustable Vibrato with 3 Delay options
Unison feature with 3 amounts
Selectable velocity sensitive low pass filter and dynamic range
Octave transpose: -1/+1 (-6/+6 in Split mode, depending on Split position)
Volume controllable with Volume Pedal (not included)

MEMORY

Approx. 2 GB dedicated to the Nord Piano Library
Approx. 1 GB dedicated to the Nord Sample Library

EFFECTS SECTION

Effect 1

Pan, Tremolo, Wah and Ring Modulator
Three selectable depths for the Pan and Tremolo, rate controlled with the Effect 1 Rate knob
Tremolo, Pan, Ring-Mod and Wah can be controlled with Control Pedal

Effects 2

Phaser 1, Phaser 2, Flanger, Chorus 1, Chorus 2 and Vibe
Two selectable depths for each effect

Amp Simulations, Comp and EQ

Comp/Amp - three amp/speaker simulations, Tube Overdrive
Drive/Compression amount controlled with the Drive knob
Three band EQ, with sweepable mid. +/- 15 dB gain/attenuation
Global mode for EQ

Delay

Delay Effect with Rate, Amount and Tap-tempo controls
Ping-Pong mode
Global mode

Master Effects

Dedicated Reverb with Booth, Room, Stage, Hall and Cathedral algorithms. Dark/Bright settings and optional Chorale modulation effect.

CONNECTIONS

2 Audio outputs L & R - ", 6,35 mm jacks, unbalanced
1 Monitor input - 1/8", 3,5 mm stereo jack
1 Headphone output - ", 6,35 mm stereo jack
1 Sustain Pedal input - ", 6,35 mm jack. Use the included Nord Triple Pedal or a momentary pedal.
1 Volume Pedal input - ", 6,35 mm TRS stereo jack. Use a Control/Expression pedal like e.g. Yamaha FC-7, Roland EV-5 etc.
MIDI In, MIDI Out - 5 pin DIN connectors
USB - type B connector - for transferring sounds and USB-MIDI
IEC C14 power connector

DIMENSIONS

Length: 1070mm (42,1")
Width: 342mm (13.4")
Depth: 120mm (4.7")
Weight: 15.5 kg (34.1 lbs)

INCLUDED ACCESSORIES

Nord Triple Pedal
User Manual
Power cord

OPTIONAL ACCESSORIES

Nord Keyboard Stand V2
Nord Soft Case
Nord Music Stand
Dust Cover
Yamaha CP88 Vs Nord Piano 5 Sound comparison
Nord Grand Digital Piano with Kawai Hammer Action - Overview and Demonstration