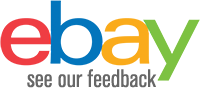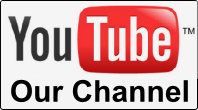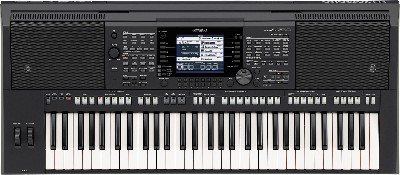 Yamaha PSRS750 Secondhand
This instrument is discontinued
£599.00 RRP when new £916.00
0 In Stock
Yamaha PSRS750 a fantastic new keyboard from Yamaha featuring real audio playback and record
The Yamaha PSRS750 Keyboard now features real audio playback and record.. a first at this level
The Yamaha PSRS750 Keyboard is packed with the latest technology to bring your music to life. Features like Super Articulation reproduce every musical nuance of acoustic instruments with incredible realism, and there are 325 styles ready to accompany you instantly for dynamic performances. The Real Distortion feature simulates the frequencies and dynamics of real guitar sounds to provide oustanding effects. Additionally, the built-in FlashROM lets you load new voices and style expansions (VSE) from around the world.
Fantastic voices
Acoustic instrument articulations, nuances and dynamics are challenging to recreate. As the worlds largest musical instrument manufacturer, Yamaha has perfected both the science and art of this process to bring you the most sophisticated, musical-sounding and easy-to-play instrument voices.
Mega Voices feature various playing techniques and performance sounds like guitar and bass finger slides, brass falls, vocal effects, etc. When used in styles, Mega Voices provide some of the most realistic sounding and dynamic accompaniments.
Yamaha PSRS750 new styles/rhythms
Playing a style is like being the conductor of a band that always plays the chords and arrangements you tell them to play. The Yamaha PSRS750 has a huge collection of 325 built-in dynamic styles created by the worlds best programmers and mixed by professional studio engineers to ensure unparalleled quality.
Guitar-Enhanced styles not only reproduce the sound of a guitar playing, they also recreate the actual chord voicings used by guitar players, addding to the overall realism of the style.
Yamaha PSRS750 digital mixing effects and amplifier
In music production, the key to creating great sound is in the way the song is mixed. The mixing console lets you mix your music like a studio engineer, including balance, panning and professional studio Digital Signal Processing (DSP) borrowed from Yamaha's renowned professional recording and live sound products.
The Yamaha PSRS750 features a Yamaha manufactured digital amplifier with a superb signal to noise ratio. Because of its fully digital, highly efficient design, the amp delivers high performance while significantly reducing energy consumption.
Real Distortion effects are based on digital models of classic guitar amplifiers from the 1960s and 1970s. There are also digital models of legendary analog guitar effect pedals. The result meticulously reproduces the frequencies and dynamics of real distortion guitar sounds.
Yamaha PSRS750 Keyboard - real audio
The PSRS750 conveniently supports WAV audio file playback.
Audio Link Multi Pad function lets you link your own audio files (sound effects, vocal phrases, and so on), and trigger them from the pads as you perform.
Record your songs and performances as high-quality, uncompressed WAV files to share online or burn to a CD. Connect a microphone or guitar to the instrument and enjoy recording a guitar and keyboard performance together, or record your singing along with song playback.
Yamaha PSRS750 new styles/rhythms - Expansion
Thanks to Yamaha's new Voice & Style Expansion Packs, players can take advantage of a wide and ever-increasing selection of voices and styles from around the world. Load them to the PSRS750s built-in FlashROM (64MB) and instantly play authentic sounds, rhythm and backing in the musical style of your choice!
Yamaha PSRS750 connectivity
The Yamaha PSRS750 keyboard connects and interacts with your mobile devices and tablets. Plus, Yamaha's growing number apps for iPhone, iPod and iPad bring new ways to interact with your keyboard.
With Yamaha's i-MX1 MIDI interface for iPhone, iPod and iPad, you can experience a new dimension of MIDI control with apps like Yamaha's Scale Tuner, Piano Diary or Faders & XY Pad.
More info on the Yamaha PSR-S750 Keyboard at Yamaha.com
Yamaha PSRS750 Keyboard Specifications
Dimensions
Width
1,002 mm (39 7/16")
Height
148 mm (5 13/16")
Depth
437 mm (17 3/16")
Weight
Weight
11 kg (24 lbs., 4 oz.)
Keyboard
Number of Keys
61
Type
Organ
Touch Response
Hard 2, Hard 1, Medium, Soft 1, Soft 2
Other Controllers
Pitch Bend
Yes
Modulation
Yes
Multi Pads
126 banks x 4 Pads
Display
Type
B/W LCD
Size
5.7 inch (320 x 240 dots STN QVGA )
Color
Color
Contrast
Yes
Language
English, German, French, Spanish, Italian
Panel
Language
English
Tone Generation
Tone Generating Technology
AWM Stereo Sampling
Polyphony
Number of Polyphony (Max.)
128
Preset
Number of Voices
678 Voices + 28 Drum/SFX Kits + 480 XG Voices + GM2 + GS (for song playback)
Featured Voices
38 Super Articulation Voices, 18 Mega Voices, 24 Sweet! Voices, 46 Cool! Voices, 29 Live! Voices, 10 Organ Flutes!
Expandability
Expansion Voice
Yes (approx. 64 MB max.)
Editing
Voice Set
Part
Right 1, Right 2, Left
Compatibility
XG, XF, GS, GM, GM2
Types
Reverb
44 Presets + 3 User
Chorus
71 Presets + 3 User
DSP
DSP 1: 295 Presets + 3 User, DSP 2-4: 128 Presets + 10 User
Master EQ
5 Presets + 2 User
Part EQ
28 Parts (Right 1, Right 2, Left, Multi Pad, Style x 8, Song x 16)
Mic Effects
-
Vocal Harmony
Number of Presets
-
Number of User Settings
-
Vocal Effect
-
Preset
Number of Preset Styles
325
Featured Styles
295 Pro, 30 Session
Fingering
Single Finger, Fingered, Fingered On Bass, Multi Finger, AI Fingered, Full Keyboard, AI Full Keyboard
Style Control
INTRO x 3, MAIN VARIATION x 4, FILL x 4, BREAK, ENDING x 3
Other Features
Music Finder
1,200 Records
One Touch Setting (OTS)
4 for each Style
File Format
Style File Format, Style File Format GE
Expandability
Expansion Style
Yes
Expansion Audio Style
-
Preset
Number of Preset Songs
5
Recording
Number of Songs
Unlimited (depending on USB flash memory capacity)
Number of Tracks
16
Data Capacity
approx. 300 KB/Song
Recording Function
Quick Recording, Multi Recording, Step Recording
Compatible Data Format
Playback
SMF (Format 0 & 1), XF
Recording
SMF (Format 0)
Registration
Number of Buttons
8 presets/bank (unlimited number of banks, depending on USB flash memory capacity)
Control
Registration Sequence, Freeze
Lesson/Guide
Lesson/Guide
Follow Lights, Any Key, Karao-Key, Your Tempo
Performance Assistant Technology (PAT)
Yes
Demo/Help
Demonstration
Yes
USB Audio Recorder
Playback
.wav
Recording
.wav
Overall Controls
Metronome
Yes
Tempo Range
5 – 500, Tap Tempo
Transpose
-12 – 0 – +12
Tuning
414.8 – 440 – 466.8 Hz
Octave Button
Yes
Scale Type
9 Presets
Miscellaneous
Direct Access
Yes
Text Display Function
Yes
Wallpaper Customization
-
Voices
Voice Creator
Yes
Harmony/Echo
Yes
Panel Sustain
Yes
Mono/Poly
Yes
Voice Information
Yes
Styles
Style Creator
Yes
Style Recommender
Yes
OTS Information
Yes
Songs
Song Creator
Yes
Score Display Function
Yes
Lyrics Display Function
Yes
Multi Pads
Multi Pad Creator
Yes
USB Audio
Time Stretch
-
Pitch Shift
-
Vocal Cancel
-
Storage
Internal Memory
approx. 1.9 MB
External Drives
USB Flash Memory, etc. (via USB to DEVICE)
Internal Memory (for Expansion Pack)
approx. 64 MB
Connectivity
DC IN
16V
Headphones
Yes
FOOT PEDAL
(optional) Switch or Volume x 2
Microphone
-
MIDI
In/Out
AUX IN
Yes
OUT PUT
(R, L/L+R)
VIDEO OUT
-
USB TO DEVICE
Yes
USB TO HOST
Yes
Amplifiers
15 W x 2
Speakers
13 cm + 5 cm (x 2)
Power Supply
PA-300C or an equivalent recommended by Yamaha
Power Consumption
13 W
Auto Power Off Function
Yes
Included Accessories
AC Adaptor
PA-300C
Preset
Number of Multi Pad Banks
123 banks x 4 Pads
Audio
Audio Link
Yes
Yamaha PSRS750 Keyboard Launch - Review by Keyboard Expert Justin Myerscough
Having seen, heard and played the new Yamaha S-750 over the last couple of days I thought I would make a few notes about my first impressions
Firstly, it obviously has a sleeker black look. As to the sound here seemed to be a lot more definition and detail in the sound from its in built speakers although this was difficult to tell for sure due to the other noise in the room at the time, I was assured by Yamahas Ian House that this was an accurate impression and was due to the improved quality in the amplifier and speakers used.
Technically speaking the closest product to this is the previous model S910, although there are some differences ( e.g. colour TFT screen , Mic input, vocal harmony,) essentially the core content is the same , which of course is great because now we are getting the content from a keyboard that previously sold for over £1600 on a keyboard which is going to sell around the £1000 mark.
A notable difference to the previous S710 + S910 is the ability for the purchase of voice + style expansion , similar to what has been recently available on the S650 and has audio linked multi pads which is a nice idea being able to use snippets of audio with your style.
Overall given that the S750 will essentially be an S910 with a few additions ( + subtractions ) for approx £600 less its obviously going to be of great interest.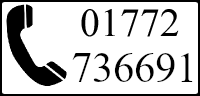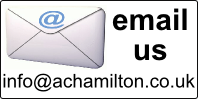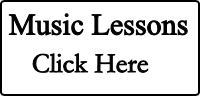 Alternative Choices