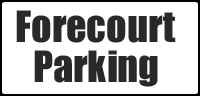 Opening Times
Mon - Sat
9.00am - 5.30pm


Sundays
Closed


2nd/ 3rd June
Closed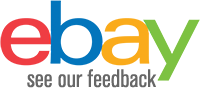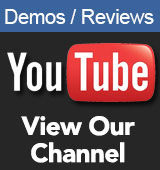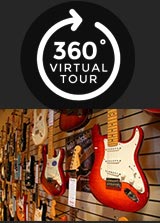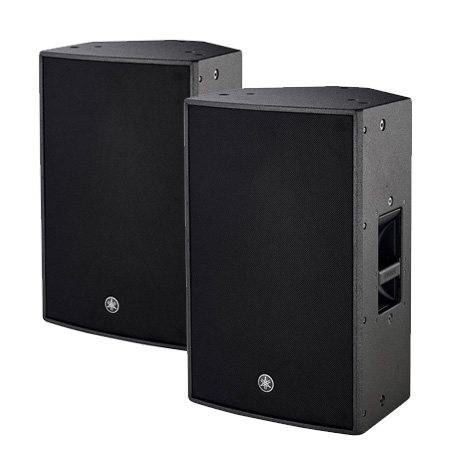 Yamaha DZR12 12" 2000w Powered PA Speakers - Pair
Bundle currently not available. However Bundle componants may be in stock
Yamaha DZR12 12" 2000w Powered PA Speakers Pair Bundle
All new for 2018, Yamaha's new Flagship DZR Speaker range boast an outstandingly high specification, featuring Yamaha's advanced FIR-X Tuning, On-board LED screen, D-Contour Compressor, and much much more!
Built-In 2000w Class D Amplifier
The Yamaha DZR12 is a powered speaker meaning the amplifier is built into the speaker itself not only making them more convenient for transport but also viable to be used as stand alone single speakers or part of a full system. Specifically designed for the new DZR range Yamaha's Class-D amplifier produces an outstanding 2000w of power and a very impressive 143dB SPL. The Amplifier was selected and tested to match the DZR12's high and low frequency transducers. A big advantage to having a built in amplifier is the transistors and amplifiers can be perfectly matched and optimised to give you the best possible performance.
Advanced FIR-X Tuning
With 2000w of power the DZR range a boasts 96kHz DSP processors which focus all the raw sound to the highest quality whilst still providing you with a super-low latency. The new advanced FIR-X uses Linear filters in the crossover section which allows for a solid rolloff and an ideal phase response. Utilising the FIR filters Yamaha were able to provide a smooth frequency response for stunning clarity and sound imaging without any phase distortion.
Built-In LCD Screen
All new to the DZR range you have a built-in LCD display on the back of every speaker, this provides you with a variety of information which can be used to make sometimes tricky adjustments much easier to change. You are able to quickly and easily adjust things such as the PEQ, Delay, routing options. The DZR12 also has the ability for you to store presets to USB which allows you to set one speaker up exactly how you like it or even have multiple presets saved to USB. These can be transferred easily and quickly to another speaker meaning the exact same settings on any number of speakers!
D-Contour
The DZR range comes fitted with the new unique D-Contour feature which is a multi-band compressor, the compressor acts in real time to constantly monitor your frequency bands and adjusts the EQ accordingly to ensure your sound has optimum clarity and precision. The D-Contour function has two switchable modes, FOH/MAIN mode which suits front of house/full system situations. The second mode is MONITOR mode which optimises the DXR12 to work as a wedge monitor which helps by lowering the problematic low frequencies that can become overwhelming by floor reflection.
Custom Designed Transducers
Re-designed for the DZR range, in the 12 we have a HF Transducer which is made up of a 2" Voice Coil, a 1" Throat Compression Driver, a Titanium Diaphragm and Neodymium magnet. This is housed in an extremely durable heat resistant aluminium frame which provides all the protection you could hope for. Yamaha have also added the new LF transducer specifically designed for the new range. The HF uses 3" voice coils housed safely in aluminium and a very strong, lightweight neodymium magnet to handle high power and powerful low frequency response despite being lightweight. The Transducer provides a tight and controlled response especially in the mid-bass vocal range.

Optimised for any situation
As well as the dual function of the D-Contour which allows for Front of House and Monitor options you also have the added benefit of a rotatable horn which can be set either vertically or horizontally. This allows you to adapt your DZR speaker dependant upon the fitment in the venue as well as its purpose. So whether you are using the speaker in a hormonal position (front of house), using it as a wedge monitor or even mounting the DXR horizontally in a venue the horn can be rotated to optimise the sound for either situation.
Solid and Durable Construction
With all of these extremely high quality and expensive components Yamaha have spared no expense in protection! Constructed using 15mm thick plywood and then finished off being painted with a military grade Polyurea coating. To add to this already solid construction each of the edges are connected with butterfly joints for extra additional strength and vibration reduction. The shape of the cabinet on all the DZR speakers allows for perfect mirror when when seated on the floor, they sit at 50 degrees on both sides of the cabinet so mirroring them on stage allows for perfect monitoring, creating a symmetrical sound field and much larger sweet-spot for the performer.
Yamaha DZR12 12" 2000w Powered PA Speaker Specification
Speaker Type: 2-way, Bi-amped Powered Speaker, Bass-reflex
Frequency range (-10dB): 39Hz - 20kHz
Coverage area: H90゚ x V60゚ (Rotatable)
Components
LF Transducer: 12" Cone, 3" Voice Coil, Neodymium magnet
HF: 2" Voice Coil, 1" Throat Compression Driver, Titanium diaphragm, Neodymium magnet
Crossover: 1.8kHz (FIR-X)
Internal Sampling frequency rate: 96kHz and FIR Filter
A/D D/A Converters: 96kHz AD/DA
Maximum output level (1m on axis): 39dB SPL *1
Power rating
Dynamic: 2000W (LF:1000W, MF/HF: 1000W) *2
Continuous: 1300W (LF: 920W, MF/HF: 380W)
I/O Connectors
Analog I/O: Analog IN: Combo x2, Line level (Maximum +24dBu), Input impedance 20k Ohms , Analog OUT: XLR3-32 x2, CH1: THRU (fix), CH2: THRU or DSP OUT
Others: USB2.0 Host 5V 500mA for USB memory DATA storage/load
AC: IEC AC inlet x1 (V-Lock)
Amplifier Class: Class-D
Cooling: Fan cooling, Variable speeds
Power Consumption: 45W (Idle), 150W (1/8)
Handle: Aluminium die-cast, Side x2
Rigging: M10 x12
Dimensions
Width: 410 mm (16.1")
Height: 646 mm (25.4") (with rubber feet)
Depth: 394 mm (15.5")
Options: U-bracket: UB-DZR12H/V, Cover: SPCVR-DZR12
Others: USB 2.0 Host 5V 500mA for USB memory DATA storage/load
Floor Monitor Angle: 50 Symmetrical
Pole Socket: 35 mm x2 (0 or -7)