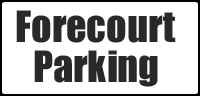 Opening Times
Mon - Sat
9.00am - 5.30pm


Sundays
Closed


2nd/ 3rd June
Closed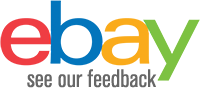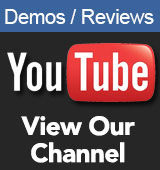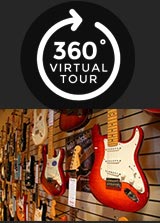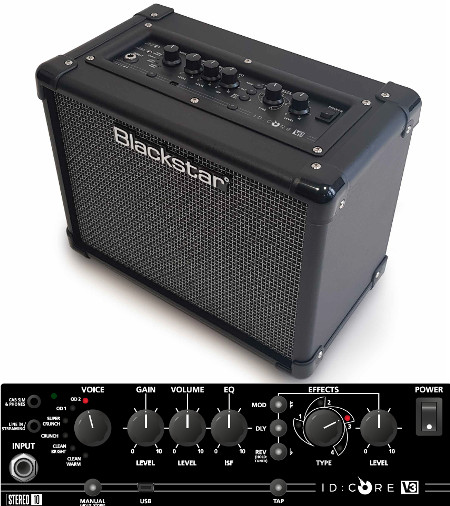 Blackstar ID Core 10 V3 Stereo Guitar Amplifier
£129.00 RRP £139.00
Out of Stock
Available to Order Estimated delivery Call 01772 722468
Free Mainland UK Delivery
Next working day on orders placed before 2pm
Blackstar ID Core 10 V3 Stereo Guitar Amplifier
New Features for Version 3:
Live streaming made easy: Use a TRRS 3.5mm cable for easy input/output live streaming to a compatible device (i.e. iPhone, Android phone)
User-configurable 'Cab Rig' next generation Emulated Output, with user controls for elements such as cabinet and room environment, plus more (similar functionality to the high end recording products like OX Box and Two Notes)
Lower-noise hardware for improved sound quality
PB-1 Power Bank compatibility so you can use your ID:Core V3 anywhere, perfect for busking or jamming on the go
A striking new look including Silverline fret, a new panel artwork and smaller logo on the 20
A new ergonomic moulded handle in the back of the units removes the need for a strap handle and side buttons, making them easier to carry
NEW deep-editing software to replace INSIDER will be released for these units
NEW colour cartons: evolving the original striking colour coded designs, these new glossy designs are clearly differentiated from the previous models and are guaranteed to create a strong impression when displayed in stores
The ID Core range from Blackstar has always been designed to be the perfect budget friendly stereo guitar amp for the home, The ID Core 10 V3 provides players with everything they would need at home for playing a massive variety of music, recording, and tone creation. A big focus for the Version 3 update is the input/Output compatibility to allow people to easily use their created tones on live streams. With a TRRS 3.5mm input and output with cab emulation it can be used in congestion with a PC, as well as Android and IOS Mobile. Now with the added benefit of PB-1 Powerbank compatibility you can take your ID Core anywhere with you and practice on the go whether inside or out, busking or smaller outside concerts.
Masses of tonal variety
The ID Core range comes fitted with 6 different amp models from warm and bright cleans to slight overdrive up to 2 high gain options. You have control over the selected amp models with a gain, volume and ISF(EQ) Control, this keeps things simple enough that anyone can achieve a good tone at the twist of a couple of knobs without too much messing about. As well as this you have 3 different effect types with 4 variations on each type, 4 types of modulation, 4 types of delays, and 4 types of reverb. Each effect type has an amount option as well as a level control which can be used to balance it to achieve the sound you are looking for. All of these features are packed into the small compact combo unit, the amp also boasts Blackstars super wide stereo technology which gives you more spread of your sound than your traditional small combo out spreading your sound across the room.
Perfect for Beginners
A big benefit of the ID Core 10 V3 to younger players or beginners is its pure simplicity. Keeping the controls very basic has allowed anyone who plugs in to easy achieve a great tone straight away. Consisting of 6 amp model control, Gain, Volume EQ, and Effects section, there is very little to get wrong in the way of just getting playing with a good sound for the bedroom player. If you do want to go more in depth into the editing of your sound this is made possible by the tone central software which is free with your backstar amp and is easily connected up to the PC via USB.
Insider Software/Cab Rig Light
With all of the ID Core range you have the option to link to your PC or MAC via USB to link up with Blackstars Insider software. This handy piece of software allows you to edit your patches with more variables and save/store as many as you like. The USB is also able to be used as a direct record out to your PC via the insider software or any DAW. Also included with the ID Core 10 V3 is Cab Rig Lite software which enables you to fine tune the simulated relationship between mic and speaker delivered through the Blackstar ID:CORE V3's direct USB recording output. Unlike 'snapshot' IRs these responses are customisable by the player
Blackstar ID Core 10 V3 Stereo Guitar Amplifier Specification
Product Range: ID:Core
Model ID: Core Stereo 10 V3
Technology Type: Digital
Wattage: 10 (5w x2)
Inputs: Guitar Input, MP3/Line/Streaming Input, USB Input
Output: Cab Rig Speaker Simulator and Headphone Output
Controls: 6 Amp Voice Control, 12 Effects Control, Tap Tempo, USB Input, Gain, Volume, ISF, Effect Level, Tuner
Channels: 6 - Clean Warm, Clean Bright, Crunch, Super Crunch, OD 1, OD 2

DIMENSIONS

Weight: 5.1Kg
Size (Width x Height x Depth): 448 x 354 x 204 (mm)
Blackstar IDcore 10 Vs Blackstar Debut 15E Quick Comparison