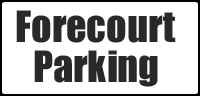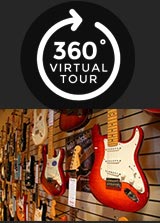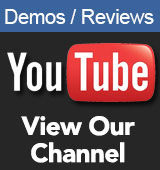 Opening Times
Mon/ Fri/ Sat
9.00am - 5.30pm


Tue/ Wed/ Thur
9.00am - 8.00pm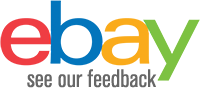 Contact Us
Sales

01772 722468

Email:

sales@achamilton.co.uk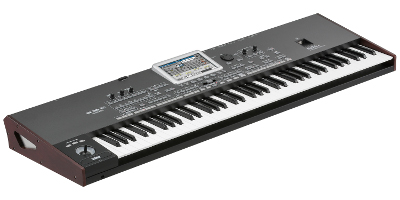 Korg PA3X LE Second Hand
This instrument is discontinued
Korg Pa3xLE is now discontinued and is available as a pre-owned unit only
The Korg PA3X LE is a light edition version of the flagship PA3X arranger keyboard. Utilising the PA3X Enhanced RX sound technology for professional sound quality, over 410 styles, colour touch screen display and a slim line aluminium cabinet, the PA3X LE is a great choice for the professional keyboard player.
Main Features:
Enhanced RX (Real eXperience) sound engine offers improved realism and new vivid sound
Massive internal ROM - plus up to 192 MB of user PCM data - provides a powerful wave memory, delivering the best sound quality possible
Three assignable switches and a four-way joystick ensure total control for the sound articulation levels (DNC - Defined Nuance Control)
76 key semi-weighted keys with velocity sensitivity and aftertouch
Slim, aluminum cabinet and wooden side panel
Big TouchViewTM 7" TFT display
Easy layout and intuitive graphical interface with new Search function for quickly locating musical resources
Improved Style and Performance selection; over 410 factory Styles, each with 4 variations and 4 Fill Ins + Break, plus 15 user banks for unlimited storage of your favorite customized or user created Styles and settings
Enhanced Guitar Mode 2 provides even more realistic guitar parts
Chord Sequencer function in Style Play mode records any chord progression on-the-fly

4 Stereo Master Effects (125 FX Types) + 2 Global Effects (Limiter, EQ)
TC Helicon 3-voice Vocal Processor with 4 dedicated effects
Double MP3/MIDI file players with recording capability, X-Fader and Vocal Remover
Enhanced compatibility with lyrics in graphical format (+G) for MP3
Enhanced sound compatibility for GM songs
Fully programmable SongBook database based on Styles, SMF, Karaoke, MP3 with instant recall of any song setting. User-definable custom lists. Filtering and ordering options.
SoundFontTM format import function
Mass Storage with Micro SD
Optional PaAS speaker system bar with easy connections
Quality Keyboard Touch
The PA3XLE has been designed for all types of players with an extended 76 note, velocity and aftertouch sensitive keyboard. Pianists wanting a bigger key range or keyboard players looking for a quality feel will be amazed by the touch of the instrument.
Sound quality at its best
Based on KORG's sophisticated sound engine, the Pa3X Le provides over 1,100 outstanding sounds, including a new stereo grand piano (with string and damper resonance) and new electric pianos from the KORG SV-1 stage piano. There is also Digital Drawbar organ emulation, which includes leakage and key on/off sounds for a natural performance. Korgs RX (Real eXperience) Technology and the DNC (Defined Nuance Control) allow the player to reproduce subtle nuances and articulations, creating ultra-realistic instrument performances. For example, the joystick and assignable switches can introduce the growl of a passionately-played saxophone, breath elements found in trumpet, clarinet and harmonica, and the added characteristics that give added authenticity to the pizzicato and bowed sounds of a rich string section.
More than 90 authentic drum kits (including Ambient Drums) give life to any rhythmic texture, with a Drum Family Easy Editing feature that gives total control over volume, pitch, EQ, and more. The additional 192MB of user memory means new sounds can be added quickly and easily. The Pa3X Le can load/import Korg, WAV, AIFF, and SoundFontTM formats, and can export files in WAV or AIFF formats. You can also create your own sampling session by taking advantage of the complete sample recording and editing features.
Do it with Style
The Pa3X Le comes with over 410 Styles, each one a fully-realized musical environment dedicated to creating a particular musical style. Each Style features 4 Fill Ins + Break patterns, one for each variation. KORG's international sound team has created many new Styles for the Pa3X Le, and many of our revered and well-known Styles have been improved with new sounds and mixing. The Pa3X Le has 1,200 total locations for saving Styles and settings. The Guitar Mode 2 feature has been improved, making the style guitar tracks more authentic than ever. The convenient Chord Sequencer function records your chord progressions on-the-fly in Style Play mode, which is useful not only for practice, but for freeing up a hand while performing live.
Studio quality-effects
Up to 4 Stereo Digital Multi-Effect processors can be used at once to bring out the very best in your sound. 125 effect types are available, including reverbs, delays, vintage pedal simulations, professional mastering tools, and more. In addition, each track features EQ with Low, Mid and High controls, and a custom track EQ can be memorized in Song Play mode. This will adapt the sound to your personal taste for any MIDI file you play. Need a lighter bass track? Save the right EQ, and the bass will stay light with all the subsequent Songs. A limiter and a final 4 band parametric EQ have been added to the sound output of the Pa3X Le.
TC Helicon® Voice Processor.
KORG's long term cooperation with the world leader in vocal harmonies, TC Helicon®, continues in the Pa3X Le. With new features and algorithms, the TC Helicon Voice Processor ensures that your vocals have the highest possible sound quality. Up to 3 realistic voices are available and can be controlled by the keyboard, or by MIDI events. There are 4 other effect blocks available, including Reverb, Delay, EQ and Dynamics. To ensure professional vocal performance, 2 knobs and 3 buttons controlling the most important vocal functions have been added to the top panel within easy reach.
Player/Sequencer
KORG's XDS Dual Sequencer now supports the "MP3+G" (also known as MP3+Graphics) format, in addition to the most popular lyric formats. This new feature allows MP3 files to play with lyrics and graphics that can be displayed on both the built-in display and on an external monitor. There is also a Marker Function, allowing direct jumps to a given position in the song. Two different MP3 or MIDI files can be played simultaneously and both MIDI and MP3 files can be transposed, sped up or slowed down. The Vocal Remover allows vocals to be removed from MP3 files using a center-channel cancellation function. The 16-track sequencer allows sophisticated levels of sequencing, and also provides quick and easy song creation using the Backing Sequence function. The Pa3X Le can record your entire performance: You can play back a song, play the keyboard, and sing along, and everything will be recorded in MP3 format and stored on an external USB device or in the internal memory. A sophisticated Score Viewer can display clear and plain traditional musical notation with notes or chords, together with lyrics and chord abbreviations. Chord names can also be seen in both English and Italian. For those learning music, we've also added a function to show note names next to each note.
The SongBook
Particularly helpful for live use, the SongBook is a fully programmable and easily searchable Music Database. Each entry contains all the settings required to play a particular song. The SongBook can use styles, MIDI files or MP3s and immediately recall settings such as song title, genre, artist, tempo, volumes, sounds, muted tracks, FX settings, easy edit, 4 STS*, TC Helicon® presets, master transpose and more. Everything needed to play your song back perfectly is in the SongBook, a useful musical feature that is unique to KORG. With the SongBook Editor you can easily view, create and edit your KORG Pa Series SongBook entries and custom lists using a Windows based computer.
Specifications
Keyboard

76 key (E1 - G7) semi-weighted
Velocity sensitive and after touch are supported
System

Upgradable Operating System

RX (Real eXperience)

DNC (Defined Nuance Control)

Multitasking, Load while play feature
Upgradable Operating System

RX (Real eXperience)

DNC (Defined Nuance Control)

Multitasking, Load while play feature
Tone Generator

KORG EDS (Enhanced Definition Synthesis) sound generator

Filters with Resonance

Three band EQ for each track
Maximum Polyphony

128 Voices, 128 Oscillators
Effects

Up to 4 Stereo Digital Multi-Effect block systems

125 Master Effect types + 2 Global Effects
Voice Processor Technology by TC Helicon(R) with 4 Effects:

Three-part Harmonizer, Reverb, Delay, Compressor, EQ
Sounds / Drum Kits

More than 1100, including Stereo Piano and GM/GS improved sound compatibility; more than 90 Drum Kits including Ambient Drum Kits

User area: 512 Sounds, 128 Drum Kits

Defined Nuance Control (DNC) Technology

Digital Drawbars: 9 Footages

Full Sounds/Drumkits editing capability

User PCM RAM Memory: 192 MB
Sampling

Format Compatibility:

Load/Import of KORG, Wav, AIFF and SoundFont?

Export of Wav and AIFF

Full Edit, Time Slice, Sampling feature.
Styles

More than 410 preloaded Styles, freely reconfigurable

1,200 available Style locations including the Favorite banks

Eight Style tracks, 4 Single Touch Settings, 4 Pads and one Style Setting per Style

Guitar Mode 2, Parallel and Fixed NTT

Style Record with Step Record, Track and Event Edit functions

Style controls: 3 Intros, 4 Variations, 4 Fills, Break, 3 Endings, Synchro Start/Stop, Tap Tempo/Reset, Bass Inversion, Auto Fill, Manual Bass, Memory, Accompaniment Mute, Drum Mapping, Snare & Kick Designation, STS Mode
Chord Sequencer

Real-time Style Chord Sequencer Recorder in Style Play mode
Performance / STS

Performance: 320 Realtime locations, \"My Setting\" special Performance

STS: Memorize Realtime tracks settings, up to 4 x 1200 Styles, up to 4 x SongBook entries
Song Play

Patented XDS Crossfade Dual Sequencer Player (Supported formats: MID, KAR, MP3 + lyrics, MP3+G)

2 Players with separate Select, Start/Stop, Home, Rewind and Fast Forward controls

X-Fader Balance control

Lyrics, Score, and Chord data can be displayed on screen, or on external video monitor
MP3 Player / Recorder

Double MP3 Player and MP3 Recorder

Real Time Transpose (+6/-5 semitones)

Tempo change (30%)

Vocal Remover

Record MP3 files including Styles, SMF, Real Time Tracks, Pads, Microphone and Effects
Sequencer

Quick Record (Backing Sequence)

Multitrack and Step Record functions - Full-featured sequencer

16 tracks; Up to 200,000 events

SMF native format
SongBook

Fully programmable music database, based on Styles, SMF, Karaoke, MP3 with automatic selection of Style Play and Song Play modes

User-definable custom lists

Filtering and Ordering options
Compatibility

\"i-Series\" models: Styles

\"Pa-series\" models: Style, Performance, Program/Sound, Song, SongBook, Pad
Multi Pad

4 Assignable Pads + Stop Button - Pad Record function
General Controls

Master Volume; Fade In/Out; Keyboard-Acc/Song Balance Volume; Ensemble; Octave Transpose; Master Transpose; Style Change; Quarter Tone and Arabic Scale memorized inside Performance/STS; Real-time controllers: Joystick (pitch + modulation); Mic Volume; FX Volume; Mic On/Off; Mic Preset; Harmony On/Off; 3 Assignable Switches; Tempo +/-; Tempo Lock; Dial; Search Function; Shift; Chord Scan; Split; Metronome On/Off; Sound Select
Control Inputs

Damper pedal (support half-pedaling with optional DS-1H pedal)

Assignable pedal/switch
Mic/Line Inputs

Right/Mono Mic Input, Unbalanced with \"Gain control\"
Left/Right Line Input, Unbalanced
Outputs

Audio Output: Left/Right, Unbalanced

Headphone Output x 1(Front panel)

Video Out x 1, RCA type
MIDI

IN, OUT; standard MIDI connectors

USB to MIDI using the USB Device port

8 user definable MIDI Setups
USB

USB-MIDI and Mass Storage Interface

Type A (to Device) x 1 (Front)

Type B (to Host) x 1 (Rear)

2.0 Hi Speed connections
Mass Storage/Disk

microSD card (Rear panel)
Display

Color TouchView 7\" TFT display
Clock

Internal System Clock
The PA3xLe has the same essential look as the PA3x 76 including the ability to add on the very nifty PAAS speaker bar , the main differences I can see ( as a PA3x owner myself ) are the loss of several kilograms with the lighter chassis making it a lot easier to move around , the flip side obviously means its not quite as robust , but maybe a lot of people would prefer a lighter board and don't necessarily need their keyboard to be built as robustly as a tank , also the key action is an obvious difference , again people could prefer either or , whilst some people will undoubtedly prefer the heavier action of the PA3x I'm sure there will also be lots of players who will prefer the lighter touch of the LE version, the final major difference is the lack of physical sliders , you still have the same control via the screen but obviously having physical sliders is nice, but , you've got to bear in mind how much lighter on the pocket the LE is !
As an owner of the PA3x and also a member of staff I can see that it is easy to underestimate the benefits of the PA3x versus the lower priced models such as the PA3x LE and the PA900 , remember there is always a significant benefit to going for the top of the range or flagship model , sometimes these benefits are not always obvious, its easy to see the physical differences when it comes to physical sliders (76), sturdy metallic case and motorised tilted screen, but more than that the difference is in the sound, and put simply the same sounds with the same names just sound better, yes the lower priced models do sound similar but there is a fundamental difference in quality, in guitar terms you could liken it to a fender Mexican versus a USA fender , its a bigger fuller tone and thats what you pay for at the end of the day - quality ! If you want the extra quality and features of the PA3x over the PA3xLE but don't want to pay the full PA3X price , its always worth giving us a call and see if we can do a better deal than is advertised , you never know you're luck !