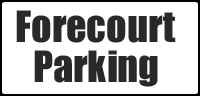 Opening Times
Mon - Sat
9.00am - 5.30pm


Sundays
Closed


2nd/ 3rd June
Closed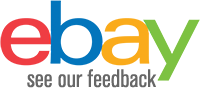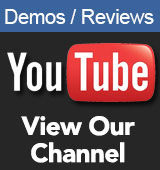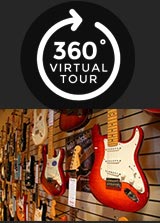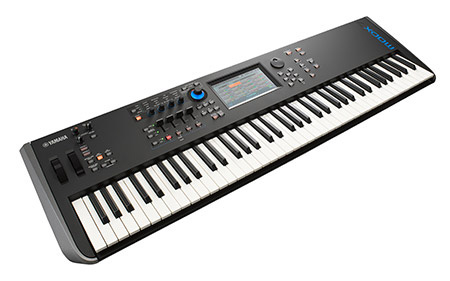 Yamaha MODX7 Music Synthesizer
£1049.00 RRP £1778
Out of Stock
Available to Order Estimated delivery Call 01772 722468
Free Mainland UK Delivery
Next working day on orders placed before 2pm
Pay Monthly
Pay up to 50% deposit - adjustable at checkout.
Example deposit of £104.90...
12 Months 13.9% APR - £84.36 P/M
24 Months 13.9% APR - £44.92 P/M
36 Months 13.9% APR - £31.84 P/M
48 Months 13.9% APR - £25.36 P/M
Click HERE for finance FAQ.
The new Yamaha MODX7 synthesizer offers a more budget friendly option to the flagship Montage. It takes its sound source from the same AWM2 and FM-X sound engines as found in the Montage along with a large 7" colour touch screen display, hands on controllers and the renowned Super Knob controller giving access to unprecedented sound capabilities and real-time control. Its a sound engineers and song creators dream in a compact and lightweight instrument.
A new lightweight design makes the MODX7 the ideal portable synth for gigging with, yet it sits at home or in the studio as the hub of your system. A built in 10out/ 4in (5 Stereo Out / 2 Stereo In) USB audio interface adds to the capabilities combined with the free Cubase AI software allowing you multi-channel MIDI and audio with just one single USB connection.
All About The Sound
The MODX7 has 76 touch sensitive keys, great for additional key range oevr the standard 61 note mdoel. More importantly it gives more option to explore the sound and split capabilities of the synthesizer. MODX has 2 main sound engines - AWM2 and FM-X. AWM2 makes use of highly detailed samples created by Yamaha offering a pallet of superior quality electronic and classical instruments. Each AWM2 sound can consist of up to 2 individual elements and a performance can consist of anything up to 16 parts.
The FM-X sound engine offers up the legendary sound of classic products such as the DX7 as used by many a famous artist from the 80's era right through to today's modern electronic music. FM-X is an expanded version of the Frequency Modulation system that uses algorithms to make sounds by off-setting waves against another using modulators and carriers. The MODX7 has 8 operators with 88 algorithms to choose from. It also has expanded control from new filters through to manipulation with all the newer features with effects, Motion control, Super Knob and more.
Unprecedented Sound Control
The Yamaha MODX7 has numerous sound controllers offering quite possibly the most versatile control of sound of any product on the market. Much of this control can be all set to operate at one turn of a dial called the Super Knob. Up to 128 parameters can be controlled in a single instance with just one twist of your hand. For example you could blend one sound into another, bring up the effects level on another whilst adjusting LFO on another and control how each parameter responds independently to the Super Knob position. Super Knob can even be controlled by a separate Fc7 foot controller for ultimate hands-free sound control.
Powerful DAW Integration Capabilities
Creating your musical masterpiece on the computer always offers the most functional and useable song creation features. The MODX7 synthesizer has incredible DAW features for linking to your favourite software or the included Cubase AI software.
A single USB cable allows up to 10 streaming mono audio channels direct to the computer and 4 mono return audio channels. This allows for complex multi-channel audio recording in a single take along with up to 16 channels of MIDI data. MODX7 also has master keyboard/ transport control features to make your integration with the computer easy and smooth flowing.
Arpeggiator
Yamaha have built-in over 10,000 arpeggios along with the ability to create your own. Arpeggios can offer incredible musical creativity by playing phrases based upon the notes your play. The arpeggio system contains pretty anything you could ever need including synth lead patterns, drum pattern, bass riffs, guitar strums, complex phrases and more. With the ability to create your own the live performances can become incredibly powerful. Furthermore you can have up to 8 arpeggio patterns at any single time so you could have bass, accomp. phrases, effects, drums and more as you perform.
Motion Sequences
The Motion Sequencer works similarly to a conventional multi-track step sequencer, but with the difference that there are no notes, but in the Control Assign, assigned sound parameters can be controlled in real time. The Motion Sequencer can be used independently of or in addition to the Arpeggiator and synchronised with all Tempo dependent processes in MODX.
Audio Beat Synchronisation
ABS (Audio Beat Sync) detects the beat of an external device like an electronic drum kit, drum machine, or audio player plugged into the A/D Input and synchronises the MODX Arpeggiator, Motion Sequencer, or Songs to the tempo of the external input. The MODX synthesizer "listens" to live music and plays in time.
Live Performance Tool
Yamaha have equipped the MODX7 with the same Live Set capabilities as in the Montage. Live set allows you to layout performances in a clear grid formation on the large touch screen. Up to 8 banks can be saved with 256 slots in each bank. 16 Performances can be viewed at once per page.
What does this all mean? Well this means for example you can set-up your own performance list ready for a gig so you can instantly change sounds while performing with ease and absolute clarity on stage. Sound change using the SSS (smooth Sound Switching) system so if your sound has 4 parts or less, then you can switch to the next sound without any glitches or cut-off from your previous sound for flawless performance.
Song Recording/ Playback
MODX7 is capable of recording your performance directly. All your notes, part, parameters such as super Knob, motion sequencer etc and apeggiator patterns are recorded live to a single track. Save your recording as a MIDI file and then import into your DAW where the pars can be seperated to individual tracks for in-depth editing.
It is also possible to store your performance as audio data and even playback audio direct from a USB device. This makes it great for live performance or practice playing along to full backing tracks or vocal tracks.
Expandable Sound Capabilities
There is 1Gb of flash memory as standard in the MODX7. This memory offers the capability of being to play and add your own samples or purchased samples/ sounds from the large collections available on the market. Being a flash memory it also offers super fast read/ write capability and does not need to load when turning the instrument on so there are no long wait times.
MODX7 Specification
Keyboard
76 Key with initial touch response
Tone Generator
Sound Generation: Motion Control Synthesis Engine with FM-X (8 operator, 88 algorithms) and AWM2 (8 element voices up to 16 parts)
Polyphony: FM-X - 61 Notes, AWM2 - 128 note max
Waveforms: Preset 5.67Gb. User - 1Gb
Performances: Approx. 2000
Filters: 18 Types
Effects System: Reverb x12 types, Variation x 85 types, Insertion (A/B) x 85 types, Master effect x 23 types
Sequencer
Note Capacity: Approx 130,000 notes
Tempo: 5-300 BPM
Performance Recorder: 128 songs
Tracks:16
Recording Type: Real-time replace, real-time overdub, real-time punch in/out
Sequence Format: MODX Original Format, SMF format 0/1
Motion Sequencer: + 1 Lanes max
Arpeggiator
Parts: 8 Parts simultaneous
Presets: 10,239 types
User: 256 types
Others
Live Sets: Preset: 256 and more, User: 2048
Controllers: Master Volume, A/D Input, USB Volume, Pitch Bend Wheel, Modulation wheel, Control sliders x4, Knobs x4, Super Knob, Data Dial
Display: 7" TFT Colour wide touch screen
USB Audio Interface: 44.1kHz, Out 10 channels (5 Stereo), in 4 channels (2 Stereo channels)
Connectors: USB TO DEVICE, USB TO HOST, MIDI In/ Out, Foot Controller 1/2, Foot Switch (Assignable / Sustain), Output L/MONO/R - 6.3mm phones jacks, PHONES, A/D Input L/R 6.3mm Phone jacks
Weight: 7.4Kg (16lbs 5oz)
Dimensions: (WxDxH) 1144 x 331 x 134(mm).... (45-1/16" x 13-1/16" x 5-1/4")
Yamaha MODX VS Roland Fantom 0 Series
MODX Dom Sigalas Demo