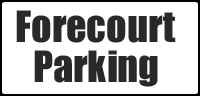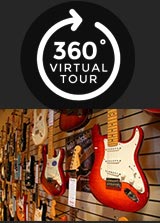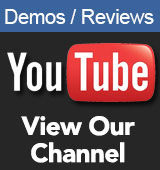 Opening Times
Mon/ Fri/ Sat
9.00am - 5.30pm


Tue/ Wed/ Thur
9.00am - 8.00pm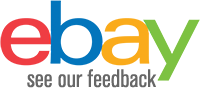 Contact Us
Sales

01772 722468

Email:

sales@achamilton.co.uk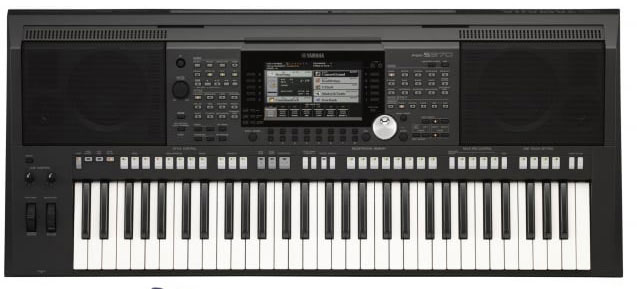 Yamaha PSR-S970 Secondhand
This instrument is discontinued
We have pre-owned Yamaha PSR-S970's available with 12 months warranty
The PSR-S970 is the flagship model of the S-series, and combines all the functionality of the other models in the range together with powerful performance features including versatile effects inherited from the legendary Tyros 5, external display capability and a programmable vocal harmony function.
Yamaha continues to offer incredible musical technology and innovation with the new Yamaha PSR S970 arranger workstation keyboard.
The Yamaha PSR S970 workstation keyboard effectively blurs the line between digital and acoustic sound and the result will change your musical perceptions forever. Yamaha have recorded professional musicians to achieve authentic renditions of their instruments and playing nuances and now you can play alongside them. The PSRS970`s other incredible features include Vocal Harmony 2 and Super Articulation for thrilling instrumental and vocal support. It will add a whole new perspective to your creativity.
The sound is amazing !
Acoustic instrument articulations, nuances and dynamics are challenging to reproduce. As the worlds largest musical instrument manufacturer, Yamaha has perfected both the science and art of this process to bring you the most sophisticated, musical-sounding and easy-to-play instrument Voices.
Super Articulation voices reproduce the performance characteristics of acoustic instruments so authentically, you`ll feel as if you`re playing the real thing. Best of all, SA voices intelligently add the right expressive nuances to your performance without having to learn complicated control techniques - just play!
Yamaha PSR-S970 features
989 Voices, including Super Articulation Voices, Organ Flutes! Voices. 41 Drum/SFX kits, and 480 XG voices
2 Live Controllers for dynamic real-time control assignable to any combination of parameters including filter, arpeggio and more
450 Styles, including all-new DJ styles, and 40 Audio Styles
Vocal Harmony 2 and Synth Vocoder functions
Mic/Guitar input for use when singing or collaborating with other performers
New Arpeggio function for instant access to a library of arpeggiated synth phrases and more
Authentic Voices and Styles from around the world
USB audio playback with time stretch, pitch shift, and vocal cancel functions
External display capability
Real Distortion and Real Reverb, with an intuitive effects interface
Yamaha PSR-S970 Keyboard Powerful features for live performance
The PSR-S970 features two assignable live controllers, a modulation wheel and two assignable foot pedal inputs, ensuring that you have total control over voices, styles, effects and other functions during live performance. Also, DJ Styles are a new live performance concept, featuring a collection of chord progressions that eliminate the need for continuous chord changes with the left hand. Now youve got both hands free to play melody lines, use the Live Controllers, or even trigger additional external audio with the Multi Pads to add a unique flair to your performance.
Yamaha PSR-S970 Keyboard Real effects
The PSR-S970 features the Real Distortion and Real Reverb effects from the renowned Tyros 5, delivering authentic, natural sound unparalleled in its class. Effortlessly add and edit effects parameters via an attractive, intuitive interface that gives you the feeling of controlling conventional effects and amplifiers in real time.
Yamaha PSR-S970 Keyboard VCM effects
The PSR-S970 has Yamahas Virtual Circuitry Modeling (VCM) technology that simulates the effects of phaser, Wah, compressors, and phasers at circuit level.
Yamaha PSR-S970 Keyboard Get real with your sound
Enjoy realistic Super Articulation Voices, Organ flutes and many other sounds from the legendary Tyros series. The PSR-S970s superb sonic quality, meticulously sampled voices, and a comprehensive suite of effects will take your performances to a new level of authenticity that is sure to satisfy even the most demanding audience.
Yamaha PSR-S970 Keyboard Let your music take you to new places
Voice & Style Expansion Packs enable you to customize the PSR-S970 with a wide range of additional content from all over the world. When loaded into the keyboard, you can instantly access authentic new sounds, rhythms and backing in the musical style of your choice.
Yamaha PSR-S970 Keyboard 512 MB of additional content available with on-board expansion memory
The PSR-S950 could only install one expansion pack at a time. Now with *Yamaha Expansion Manager version 2.3 (or later), you can create individual expansion data sets containing content from various packs and utilize the 512MB memory on board. You can even create your own voices based on your sample library.
Yamaha PSR-S970 Keyboard Powerful Synth Vocoder and Vocal Harmony function.
The PSR-S970 is equipped with a new Synth Vocoder function, which allows you to use your voice and synthesize with the PSR-S970s sound. The powerful Vocal Harmony 2 system allows you to control the pitch, level, and number of harmonies added, ensuring that your vocals are always the star of the show.
Yamaha PSR-S970 Keyboartd Specifications
Color/Finish
| | | |
| --- | --- | --- |
| Body | Color | Metallic Dark Grey |
Size/Weight
Dimensions
Width
1002 mm
Height
148 mm
Depth
437 mm
Weight
Weight
11.6 kg
Control Interface
Keyboard
Number of Keys
61
Type
Organ, Initial Touch
Touch Response
Hard1, Hard2, Medium, Soft1, Soft2
Other Controllers
Pitch Bend
Yes
Modulation
Yes
Control Knobs
2 (assignable)
Display
Type
TFT Color Wide VGA LCD
Size
7 inch
Color
Color
Language
English, German, French, Spanish, Italian
Panel
Language
English
Voices
Tone Generation
Tone Generating Technology
AWM Stereo Sampling
Polyphony
Number of Polyphony (Max.)
128
Preset
Number of Voices
989 Voices + 41 Drum/SFX Kits + 480 XG Voices
Featured Voices
131 S.Art!, 30 Mega Voices, 31 Sweet! Voices, 74 Cool! Voices, 89 Live! Voices, 30 Organ Flutes!
Compatibility
XG
Yes
GS
Yes (for Song playback)
GM
Yes
GM2
Yes
Expandability
Expansion Voice
Yes (approx. 512MB max.)
Part
Right 1, Right 2, Left
Effects
Types
Reverb
52 Presets + 3 User
Chorus
106 Presets + 3 User
DSP
322 Presets(with VCM) + 10 User
Master Compressor
5 Presets + 5 User
Master EQ
5 Presets + 2 User
Part EQ
27 parts
Others
Mic/Guitar effects: Noise Gate x 1, Compressor x 1, 3Band EQ x 1
Arpeggio
Yes
Vocal Harmony
Number of Presets
Vocal Harmony: 44, Synth Vocoder: 10
Number of User Settings
60 *The number is the total of Vocal Harmony and Synth Vocoder
Vocal Effect
23
Accompaniment Styles
Preset
Number of Preset Styles
450
Featured Styles
40 +Audio Styles, 366 Pro Styles, 31 Session Styles, 10 DJ Styles, 3 Free Play
Fingering
Single Finger, Fingered, Fingered On Bass, Multi Finger, AI Fingered, Full Keyboard, AI Full Keyboard
Style Control
INTRO x 3, MAIN VARIATION x 4, FILL x 4, BREAK, ENDING x 3
Other Features
Music Finder
2,500 Records
One Touch Setting (OTS)
4 for each Style
Expandability
Expansion Style
Yes
Expansion Audio Style
Yes (approx. 128MB max.)
Compatibility
Style File Format, Style File Format GE
Songs
Preset
Number of Preset Songs
5 Sample Songs
Recording
Number of Songs
Unlimited (depends on the drive capacity)
Number of Tracks
16
Data Capacity
approx. 300 KB/Song
Recording Function
Quick Recording, Multi Recording, Step Recording
Compatible Data Format
Playback
SMF (Format 0 & 1), XF
Recording
SMF (Format 0)
Functions
Registration
Number of Buttons
8
Control
Registration Sequence, Freeze
Lesson/Guide
Lesson/Guide
Follow Lights, Any Key, Karao-Key, Your Tempo
Performance Assistant Technology (PAT)
Yes
Demo/Help
Demonstration
Yes
Overall Controls
Metronome
Yes
Tempo Range
5-500, Tap Tempo
Transpose
-12 - 0 - +12
Tuning
414.8 - 440 - 466.8 Hz
Octave Button
Yes
Scale Type
9 types
Miscellaneous
Direct Access
Yes
Text Display Function
Yes
Wallpaper Customization
Yes
Voices
Harmony/Echo
Yes (with Arpeggio)
Panel Sustain
Yes
Mono/Poly
Yes
Voice Information
Yes
Styles
Style Creator
Yes
Style Recommender
Yes
OTS Information
Yes
Songs
Song Creator
Yes
Score Display Function
Yes
Lyrics Display Function
Yes
Multi Pads
Multi Pad Creator
Yes
Audio Recorder/Player
Recording Time (max.)
80 minutes/Song
Recording
.wav (WAV format: 44.1 kHz sample rate, 16 bit resolution, stereo)
Playback
.wav (WAV format: 44.1 kHz sample rate, 16 bit resolution, stereo), .mp3 (MPEG-1 Audio Layer-3: 44.1/48.0 kHz sample rate, 64-320 kbps and variable bit rate, mono/streo)
Time Stretch
Yes
Pitch Shift
Yes
Vocal Cancel
Yes
Storage and Connectivity
Storage
Internal Memory
approx. 13 MB
External Drives
USB Flash Memory (via USB to DEVICE)
Connectivity
Headphones
Yes
FOOT PEDAL
1 (SUSTAIN), 2 (ARTICULATION), Function Assignable
Microphone
Microphone/Guitar x 1
MIDI
IN, OUT
AUX IN
Stereo mini jack
LINE OUT
L/L+R, R
RGB OUT
Yes
USB TO DEVICE
Yes
USB TO HOST
Yes
Amplifiers and Speakers
| | |
| --- | --- |
| Amplifiers | 15 W x 2 |
| Speakers | 13 cm x 2 + 2.5 cm (dome) x 2 |
Power Supply
| | |
| --- | --- |
| Power Supply | PA-300C or an equibalent recommended by Yamaha |
| Power Consumption | 20 W |
| Auto Power Off Function | Yes |
Accessories
| | |
| --- | --- |
| Included Accessories | Owner's Manual, Online Member Product Registration, Music Rest, AC Adaptor(may not be include depending on your area. Check with your Yamaha dealer.) |
Multi Pads
| | | |
| --- | --- | --- |
| Preset | Number of Multi Pad Banks | 188 banks x 4 Pads |
| Audio | Audio Link | Yes |
Korg Pa1000 vs. Yamaha PSR-S970 - Sounds Comparison
Korg Pa1000 vs. Yamaha PSR S970 - Styles Comparison
Yamaha PSR-S970 First Look Demo Video
An Exciting day with Yamaha! Staff Review by Justin Myerscough
Every now and again myself and colleague Keith Rawlinson get to escape the shop for the day to preview new products with Yamaha , on this occasion it was for the August 2015 launch of the new PSRS series Keyboards - PSR-S670 - PSRS-770 - PSR-S970 and the new CVP700 series Digital Pianos - CVP701 - CVP705 - CVP709
First Impressions of the Yamaha PSR-S970.
The widescreen effect is the first visual difference you notice , compared to the square screen of the S950 , the 7 inch TFT Widescreen of the S970 certainly looks sleeker , more modern , clearer and lesss cluttered than its predecessor. There are over 200 extra sounds on the S970 when compared to the S950, although obviously the quality rather than quantity of voices is more important , as a general rule the "SA" or "Super Articulation" are amongst the best voices , in this respect the S970 is well endowed with more than double the SA voices of its predecessor. Its not all about SA voices though there are some excellent new voices in all the other categories , such as 7 more mega voices , 4 more sweet , 10 more cool voices , 50 more live voices and 10 more organ flutes.
Expandability.
Previously only the Tyros models have the capacity to have a sensible amount of expansion , now with a built in 512mb of sample memory, customers will be able to purchase "tyros type " expansion packs from www.yamahamusicsoft.com . In addition you can also import third party samples such as those supplied by www.ttt-sounds.com.If anyone has any difficulty in downloading or using their packs all AC Hamilton customers benefit from friendly help and technical support from our affable technical whizz kid Mr Keith Rawlinson whose patience is limitless when coming to the aid of our customers.
Effects.
A big part of an authentic sound is the effects , the new VCM ( Virtual Circuit Modelling ) if you play guitar you know that it makes a huge difference what amplifier and effects you plug you're guitar into and put simply VCM means that you are getting the proper effect of an iconic amplifier, as used by famous guitarists from various decades going back to the 60's.
Vocal Effects
The S970 now has the more advanced Vocal Harmony 2 System and a Synth Vocoder ( allows you to Synthesize your voice with an S970 sound ).
Live Controllers.
You will notice that on the extreme left hand side of the keyboard there are 2 new knobs , these are live controllers , these can be used to choose from the numerous new arpegggiated synth phrases.
New DJ Styles
This is an interesting one , the new DJ styles have a pre programmed chord progression, so your left hand isn't stuck to the keyboard, try it , its fun !.
Brand New Yamaha PSRS970 versus Used Tyros 4
This product is currently selling approximately in the region of GBP 1300 , this is quite a shock , given that a lot of the technology is based on the Tyros 5 and its predecessor the PSRS950 started its life around the GBP 1650 mark. Anyone thinking of purchasing a used Tyros 4 should definitely consider the S970 , you're getting Tyros 5 technology in a 2015 keyboard as opposed to the Tyros 4 which is around 2010 technology, there are lots of benefits to the S970 over the Tyros 4 such as 40 fabulous audio styles versus zero audio styles on the Tyros 4 , in addition there are many higher quality sounds and effects on the S970 that the Tyros 4 simply does not have , plus for me personally its significant that my favourite voice on the Tyros 4 , the Boys Choir is now on the S970 as well