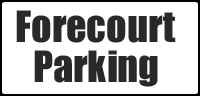 Opening Times
Mon - Sat
9.00am - 5.30pm


Sundays
Closed


2nd/ 3rd June
Closed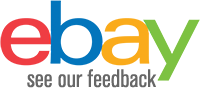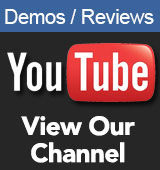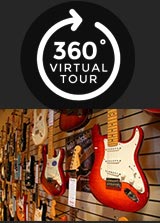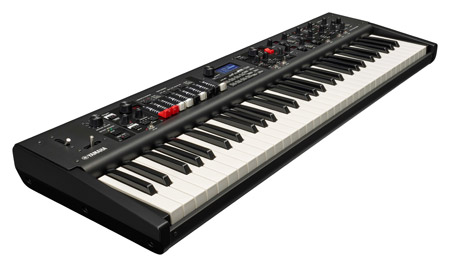 Yamaha YC61 Stage Keyboard With Drawbars - Refurbished
We do not have this model available as ex demo / refurb at the moment
Please feel free to call us so we can advise if we are expecting a shipment
We have a Refurbished Yamaha YC61 stage keyboard available, this item comes to us directly from Yamaha which means that you still get a full 2 year warranty from Yamaha. The YC61 is a stunning quality instrument with world class sounds in a compact and incredibly portable unit. It has full drawbar control with its own custom waterfall keyboard for a superior quality playing feel. It is the ideal gigging product.
Main Features
Physical drawbar controls with LED registers
VCM technology offers incredible detail for organ sounds re-creating the vintage tone in every detail
Specially developed waterfall keyboard
2 Organ engines - FM and Vintage
2x Keyboards ection which can be switched independent for layering or solo use
Sounds include world renowned CFX grand piano, S700, FM pianos, strings and more
Built in Audio and MIDI interface over USB
High quality and large range of effects including VCM (Virtual Cricuit Modelling)
Sound For The Demanding Musician
The specially selected high quality sound sets are utlized over 3 different sound engines to cover everything the gigging musician will need. there are 2x drawbar engines including Vintage and FM along with 2 dedicated keyboard sections. Each section can be turned on or off independently for rich sound creativity and easy switching during live performance.
Drawbar Organ With True Organ Feel
The YC61 has a sepcially developed waterfall keyboard action. The principle to make a smooth, responsive touch that is perfect for both organ as well as other instrumental sounds. The sound of the organ is nothing short of stunning. It makes sue of VCM technoogy to create every little nuance and detail you expect from a classic vintage organ from rotary speeds, leakage noise, overdive and more. Details and essential controls are easily accessed from the top panel for fast and esy sound manipulation.
The Drawbars themselves are a clever design, they have LED lighting to signify the drawbar position, but furthermore they have a clear window on the drawbar itself for the LEd underneath so you can see exactly where the drawbar is sitting when on stage in the dark.
Live Sets For Instant Recall
Once you have the created the perfect sound on the YC61 you can then store them in the memories for instant recall whether in the studio or on-stage. The LCD display makes light work of recalling and organising your sound settings with the live set feature.
Yamaha YC61 Technical Specification
Keyboard
Keys: 61 Note, Custom designed Waterfall keyboard with initial touch response
Voices
Tone Generation: VCM Organ, AWM2, FM
Polyphony: [VCM Organ + AWM2]:128 *Total of VCM Organ and AWM2, [FM]:128
live Sets: 160 (Preset Live Set Sounds:80)
No. Of Voice: 145 (Organ:6 / Keys:139)
Effects
Insert effects: Organ 1 systems (Pre Drive) / Key A 2 systems (1: 32 types, 2: 32 types) / Key B 2 systems (1: 32 types, 2: 32 types)
Effect Types: 32
Speaker/ Amp: 6 types (Rotary Speaker: 2 types, Amp: 4 types)
Reverb: 1 Type
Master EQ: 3 band (with sweepable Mid
Connectivity
Line Out: OUTPUT [L/MONO]/[R] (6.3 mm, standard phone jacks, UNBALANCED)
Headphones: [PHONES] (6.3 mm, standard stereo phone jack)
Foot Controller: FOOT CONTROLLER [1]/[2], FOOT SWITCH [SUSTAIN]/[ASSIGNABLE]
MIDI: MIDI [IN]/[OUT]
USB: USB [TO HOST]/[TO DEVICE]
AUX: INPUT [L/MONO]/[R] (6.3 mm, standard phone jacks)
Others
Display: Full Dot LCD (128 x 64 dots)
Package Contents: Owner's Manual x 1, Power cord x 1
Dimensions: (W) 896 mm (35-1/4") x (H) 108 mm (4-1/4") x (D) 309 mm (12-3/16")
Weight: 7.1Kg
Yamaha YC Stage Piano Demo with New OS
Overview Video
Sound Overview