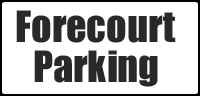 Opening Times
Mon - Sat
9.00am - 5.30pm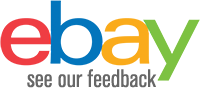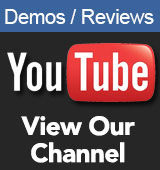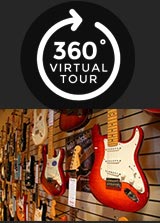 **We are here for online sales and product support - just call 01772 722468**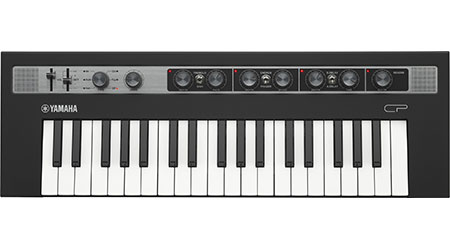 Yamaha Reface CP Electric Piano
£309.00 RRP £327
Out of Stock
Available to Order Estimated delivery Call 01772 722468

Pay Monthly
Deposit From £30.90
12 Months 19.9% APR - £25.53 P/M
24 Months 19.9% APR - £13.92 P/M
36 Months 19.9% APR - £10.09 P/M
Yamaha CP Piano
The Yamaha reface CP is a small instrument with a very big sound. 37 high quality mininkeys open up a diverse range of 6 modelled vintage keyboard sounds. This is combined with built-in effects, hands on realtime controllers and USB MIDI for a superior vintage piano experience.
6 Vintage Piano Models
reface CP comes packed with 6 individual keyboard models. These classic models re-create the authentic sound of the original models. Models include:
RdI, early 70s tine electric piano
RdII, late 70s tine electric piano
Wr, late 60s reed electric piano
Clv, 70s struck string Clavinet
Toy, toy piano
CP, Yamaha CP80 electric grand piano
Reface CP - Built-in Effects
The reface CP contains easily accessible high quality effects to bring you CP sound into another dimension. Effects include:
Drive (adds harmonics and distortion)
Tremolo (Auto-Pan for Rd) or VCM Wah with adjustable depth and rate
Chorus with adjustable depth and speed
VCM Phaser with adjustable depth and speed
Digital or Analog-Type Delay with adjustable time and depth
Reverb with adjustable depth
The effects have dedicated control dials and switches to select between them and easily adjust their settings.
Reface CP - Controls
Even in such a compact size the top panel controls are easily accessible. There is a volume slider, Octave slider, Drive knob along with all the effects knobs and switches. Of course the Minikey keyboard input has a high quality feel designed around the deal of the Motif XF series instruments. there is even a Sustain pedal input connection for making full use of the piano sounds.
USB MIDI And Apps
the reface CP is considered a live instrument with no built-in storage locations for sounds, For those who like to be able to store their own sounds an app is available which will link through USB to the instrument and the IOS compatible device such as iPhone and iPad. The app is then capable of storing the data as presets so you can instantly store and recall your sound sets easily on the touch screen of your IOS device.
The USB can also be used as MIDI as well as the dedicated MIDI In/Out socket which has its own special MIDI In-Out splitter cable that comes in the box with the reface CP. this means you could link to your DAW and still interact with your apps at the same time.
Dedicated Audio Connectors
reface CP is equipped with a number of input and output connections. Connectors include 2x 1/4inch stereo jack outputs along with a mini jack stereo aux input which can be used for connecting external audio devices or even daisy changing multiple reface models.
Soundmondo
Soundmondo is a free sound sharing community that lets you discover, create and share reface Voices and Set Lists using Google Chrome any place, any time youre online. Powered by Web MIDI, Soundmondo is simple to use - just connect reface to Chrome and youre ready to create or start browsing.
Amplifiers and Speakers
Amplifiers: 2 W x 2
Speakers: 3 cm x 2
Power Supply
Power Consumption: 6 W (When using PA-130 power adaptor)
Battery Life: Approximately 5 hours
Auto Power Off: Yes
Power Supply Options: Adaptor - PA-130 or an equivalent recommended by Yamaha
Batteries: Six "AA" size batteries or Ni-MH rechargeable batteries
Accessories
Included: AC adaptor*, MIDI breakout cable, Owner's Manual, Warranty* *May be included depending on your locale
Voices
Number of types: 6 Keyboard types
Effects: Drive, Tremolo/VCM Wah, Chorus/VCM Phaser, Digital Delay/Analog-Type Delay, Reverb
Size/Weight
Dimensions: Width - 530 mm (20 7/8") x Height 60 mm (2 3/8") x Depth 175 mm (6 7/8")
Weight: 1.9 kg (4 lbs, 3 oz) (not including batteries)
Keyboard
Number of Keys: 7 keys
Type: HQ mini (High-Quality mini)
Initial Touch: Yes
Tone generation
Maximum Polyphony: 128
Engine: SCM + AWM2
Connectivity
DC IN: DC IN (12 V) jack
Headphones: PHONES (6.3 mm, stereo phone jack)
MIDI: MIDI (mini-DIN IN/OUT)
AUX IN: AUX IN (3.5 mm, mini stereo phone jack)
OUT PUT: L/MONO, R (6.3 mm, TS phone jack, unbalanced)
USB TO HOST: USB (TO HOST)
Half dumper: Yes (only connceted to FC3(A)