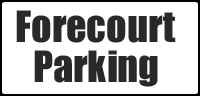 Opening Times
Mon - Sat
9.00am - 5.30pm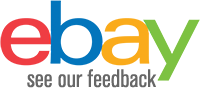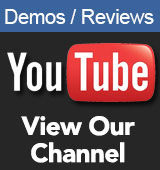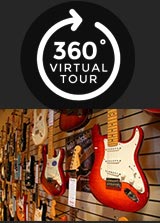 **We are here for online sales and product support - just call 01772 722468**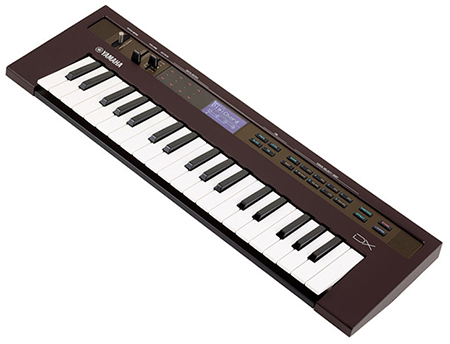 Yamaha Reface DX
£309.00 RRP £327
1 In Stock

Pay Monthly
Deposit From £30.90
12 Months 19.9% APR - £25.53 P/M
24 Months 19.9% APR - £13.92 P/M
36 Months 19.9% APR - £10.09 P/M

Used Model Available

We have Yamaha Reface DX available as a pre-owned unit. Call us for details on condition and spec. Click to view list.
The Yamaha Reface Dx synth is based on the famous classic products from Yamahas past such as the DX7 and DX100. Reface DX brings FM synthesis back with the legendary sound in a compact, portable and versatile mini key keyboard. There is the addition of some extra features including effects, MIDI and the ability to link via the computer and apps for deep integration and unique sounds that you can even share with the world.
Famous DX Sound
The original DX instruments used FM synthesis (Frequency Modulation). Basically by manipulating basic waves with the addition of other waves in the audio frequency, it was possible to modulate the finalising wave to create rich sounds of which many became famous such as the DX piano.
The sound is generated using operators (basically the wave generators) and the reface DX offers 4 operators to create your sounds. Despite its compact size the Reface DX sound is of the highest quality offering the lush sound that the FM products create so well. A new feature of the reface DX engine is continuously variable feedback on every operator allowing for a wide-range of sound creation. Once you have created your own sound you also have 32 voice memory locations on which to store your settings. the reface DX is the only model in the range to offer internal voice storage.
Yamaha Reface DX - Effects
Classic models did not have effects processors and users used to have to add them in chain with the output signal such as effects pedals. However reface DX has Two programmable effects blocks with seven effect types per block: VCM Touch Wah, VCM Flanger, VCM Phaser, Chorus, Delay, Reverb and Distortion. The combination of these effects with the FM sounds makes for an incredible sound experience.
Reface DX - Controls
A multi-touch control interface gives direct access to four simultaneous parameters. Having instant access to extra parameters with FM synthesis is very important to the production and live play of your sounds. The multi-touch area controls different parameters depending on your current selections allowing for fast changes and parameter control.
Get creative with an in-built looper function. The in-built looper allows you to lay down phrases as ideas and then you can jam along while it plays back. There is even a sustain pedal socket so when your playing sounds such as DX pianos, you will be able to make full use of them.
The reface DX has the new 37 HQ mini key keyboard which the basis has been designed around the Yamaha FS series keyboard which is used on the Motif XF. Even though they are mini keys, the quality of the touch really allows you to play the instrument with the response you would expect from a full size key.
Portability - Anywhere, Anytime
The entire reface range (DX, CS, YC and CP) all come complete with a 2w in-built speaker and battery operability (PSU as well). This makes it the ultimate portable Fm synthesizer with a weight of only 1.9kg!
Share With The World
Soundmondo is a free sound sharing community that lets you discover, create and share reface Voices and Set Lists using Google Chrome any place, any time you`re online. Powered by Web MIDI, Soundmondo is simple to use - just connect reface to Chrome and you`re ready to create or start browsing. find and download sounds from people around the globe or even create your own and upload them for others to enjoy. The possibilities are incredible!
IOS Apps
With 32 voice storage locations on the instrument some people may find it a little limiting so as well as the Soundmonodo, there will be IOS apps available that will allow you to control and store sound settings direct to your app and then simply send them back to the instrument anytime you want at the touch of a button. You can organise lists and categories of sounds using the app to make organisation and control of your sounds very easy.
Keys: 37 HQ mini keys with velocity
Polyphony: 8 Note
Sound Generation: FM (4 Operators with 12 Algorithms)
Voice Storage: 32 Locations
Effects: Distortion/VCM Touch Wah/Chorus/VCM Flanger/VCM Phaser/Delay/Reverb
Connections: DC In, Headphone 6.3mm Stereo, MIDI (MINI DIN IN/Out), Aux In 3.5mm Stereo jack, Output L/R 6.3mm Jacks, USB to Host
Dimensions: Width 530mm x Height 60mm x Depth 175mm
Weight: 1.9kg