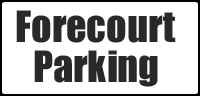 Opening Times
Mon - Sat
9.00am - 5.30pm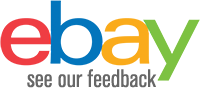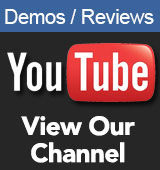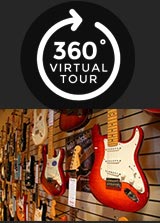 **We are fully open - Online and Instore**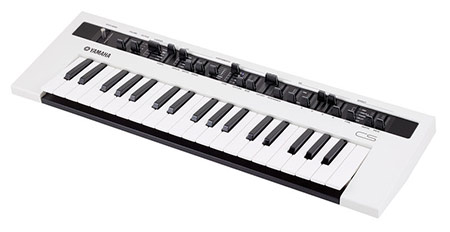 Yamaha Reface CS
£289.00 RRP £414
Out of Stock
Available to Order Estimated delivery Call 01772 722468

Pay Monthly
Deposit From £28.90
12 Months 19.9% APR - £23.88 P/M
24 Months 19.9% APR - £13.02 P/M
36 Months 19.9% APR - £9.44 P/M
The Yamaha reface CS brings back the sought after classic sounds of the old classic synths of the 80s. It offers 5 different oscillator types, texture and mod controls, full ADSR control for filter and amp, built-in effects and even has a looper for laying down your ideas. Despite its compact size, the reface CS has a huge sound you just would not expect from such a small instrument.
Reface CS - Multiple Oscillator types
There are 5 oscillator types in the reface CS to inspire your sound creativity. Oscillators include:
Multi-Saw - Typical synth sound based on sawtooth waveforms.
Pulse - Makes use of square waveforms, using two differently tend waveforms results in a fatter sound.
Oscillator Sync - synchronises 2 oscillators with each other.
Ring Modulation - Multiplies the signals of 2 oscillators. The targeted detuning of the pitch of the second oscillator produces a metallic sound.
Frequency Modulation - Similar to the well known DX7 and other Fm synthesisers. One oscillator with a base frequency is modulated by a second osc of white frequency is adjustable.
The tone generator uses AN (Analog Physical Modelling) to create its powerful, rich tones. Each of the waveforms can be modified and edited in different ways with the steeples dedicated controls and sliders for extra smooth sound control and creation.
Reface CS Controls
There is a large range of controls on the top panel of the reface CS allowing for instant sound modification. The Texture and Mod sliders actually vary in function depending on what waveform has been selected which opens up the sound creative possibiltles. For example with the Multi-saw oscillator, the texture slider adds a sub-oscillator which is detuned by one octave whereas if the Pulse wave was selected the texture control actually changes the pitch o the second oscillator.
There is a dedicated resonant low-pass filter (18db) builder built in to create those classic sharp dance sound. There is an ADSR section of controls which can be morphed between the amp and filter control. The FEG/AEG slider adjusts how much effect the ADSR has on either the amp or filter section which can create some interesting effects on the sound.
Other controls include pitch bend stick, assignable LFO with speed and depth controls, octave shift, looper controls and even portamento control.
37 Note Mini-Keys
Yamaha have designed the reface models with a new 37 note HQ (High Quality) mini keyboard. Despite their smaller size the keys offer a feel based on the top of the range Motif XF products and feel incredibly solid and responsive to play.
Reface CS Effects
Bring your sound creations to life with the built-in effects processing. There are 4 effect types to choose from including Delay, Phaser, Chorus/Flanger and distortion. Each effect has a Depth and rate slider to modify the effect exactly to your taste with ease.
Looper
A simple built-in looper function helps users lay down their ideas in a simple loop style and on top of that it can be used as a creative pad for your sounds. By playing back your loop you can tweak and modify your sound to perfection without having to play the keys as well.
Get Creative Anywhere, Anytime
reface CS can run on batteries for use almost anywhere your music inspires you. There is also a 2w stereo speaker system built in, so don;t worry if you forget your headphones! Of course if you are wanting to record and get the best signal then there is dedicated 1/4in jacks on the rear for linking into your recording interface.
Reface Capture
A free IOS app is available called reface Capture. The CS synthesizer has no built-in storage locations for your sound creations, so, to make it easy, the reface Capture app allows users to store and recall their settings all from a compatible IOS device. Using devices such as iPad or iPhone you can connect via the USB socket on the rear of the instrument (optional adaptors may be required) and then instantly store your settings for recall whenever you like.
Share Your Sounds With The World
Soundmondo is a new networking program that works with google chrome and will allow users of Yamaha reface instruments to save and share their work for others to access from anywhere round the globe! Users will be able to store their sounds and access any that have been shared by other reface users making it a huge sound library accessible anytime.
Keys: 37 note HQ mini-key keyboard
Oscillators: 5 Types
Engine: AN (analog Physical Modelling)
Polyphony: 8 note
Effects: Delay, Phaser, Chorus/Flanger, distortion
Amplifier: 2w x2
Speakers: 3cm x2
Connections: MIDI (Mini Din), USB to HOST, L/R Stereo Out, DC input for PSU, Aux In 3.5mm stereo, Foot control (optional FC-7 foot volume)
Accessories Included: AC adaptor*, MIDI breakout cable, Owner's Manual
Power Supply: Yamaha PA-130 PSU or similar, 6x AA batteries
Dimensions: Width 530mm x Height 60mm x Depth 175mm
Weight: 1.9Kg