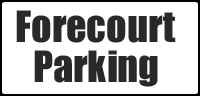 Opening Times
Mon - Sat
9.00am - 5.30pm


Sundays
Closed


2nd/ 3rd June
Closed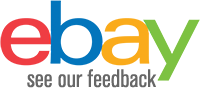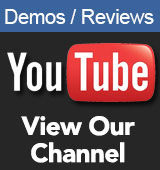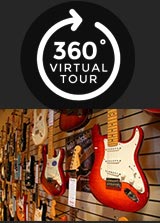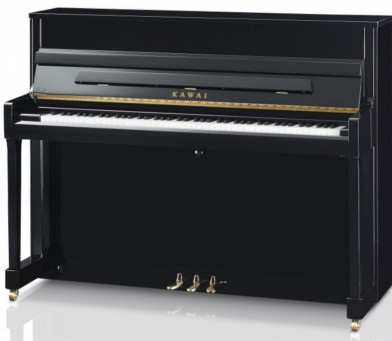 Kawai K-200 Upright Acoustic Piano
£4099.01 RRP £4666
Kawai Acoustic Pianos have a 2 week lead time. They are individually prepared in the UK warehouse by a specialist Kawai technician
If delivery times are urgent please call us on 01772 722468 and we will ask for priority preparation and delivery
Free Mainland UK Delivery
Premium delivery with specialist movers
Pay Monthly
Pay up to 50% deposit - adjustable at checkout.
Example deposit of £409.91...
6 Months 0% APR - £614.85 P/M
Kawai 12 Months 0% APR - £307.43 P/M
Kawai 18 Months 0% APR - £204.96 P/M
Kawai 24 Months 0% APR - £153.72 P/M
36 Months 9.9% APR - £118.13 P/M
48 Months 9.9% APR - £92.64 P/M
Click HERE for finance FAQ.
The Kawai K-200 Piano
With outstanding tone and touch in a 45" frame, the K-200 offers the dependability and character needed to please any performing pianist from the novice to the seasoned professional.
Exclusive Millennium III Upright Action with ABS-Carbon Composites
Double felted, Mahogany Core Hammers
Solid Spruce Soundboard
Extended Length Keys
39" Music Rack
Nickel Plated Tuning Pins
45" Cabinet
10 Year Full Transferable Warranty
Touch - Kawai K-200 Piano
Touch is the quintessential key to joy, inspiration and artistry. Precise, consistent touch is the hallmark of every Kawai piano
Die-Cast Aluminium Action Brackets
Made from a custom mold, die-cast parts are formed exactly the same every time. The K-200 features three aluminium action brackets that are die-cast to provide and added measure of strength, uniformity and stability for accurate touch over time.
Dual-Beam Aluminium Action Rail
The action rail is the spine of the pianos action. The K-200 piano action rails are made of durable extruded aluminium with advanced Dual-Beam design for strength and stability.
Serrated Rail Surface
The action rail surface is finely serrated in three strategic areas to secure the hammer, wippen and damper flanges in place for optimum action alignment and a more precise hammer strike.
ABS-Carbon Action Parts - Kawai K-200 Piano
The use of ABS-Carbon makes the action parts tremendously strong and consistent. ABS-Carbon is many times stronger than wood and is virtually impervious to shrinking and swelling due to humidity. This extraordinary combination of strength and stability allows ABS-Carbon action parts to transfer energy to the hammers with unparalleled precision, power and nuance for a super playing experience.
Mahogany Core Hammers
Mahogany hammer mouldings are lightweight and extremely responsive. Found on only the finest pianos, mahogany is used for the hammer mouldings on the Kawai K-200.
Extended Length Keys
Longer keys make playing easier and provide more even response from the front to the back of the playing surface. The benefits to the player are greated control and more power with less effort.
The Power of Pianissimo - Kawai K-200 Piano
One of the most coveted attributes of a fine piano is dynamic range - the ability to play everything from thundering fortissimos to delicate pianissimos. The technological superiority of the Millennium III Upright Action on the K-200 is most evident in its extraordinary ability to produce the perfect pianissimo. It is ironic that the Kawai K-200 technology speaks loudest when it whispers.
Tone
Tradition and technology are indispensable elements of piano tone. Tradition lays the foundation for our distinctive tonal character. Technology empowers it with life, breadth and depth that lasts from generation to generation.
T-Stapled, Double Felted Hammers
The Kawai K-200 hammers are T-Stapled to preserve hammer shape and fitted with an added interior layer of underfelt to support the creation of exceptional tone.
Tapered Soundboards made of Solid Spruce - Kawai K-200 Piano
The soundboard is the heart of any piano. Its purpose is to transform the vibrations of the piano strings to a rich, resounding tone. Kawai uses only straight-grained quarter-sawn Solid Spruce for K series soundboards. Each one is strategically tapered to maximize its tone producing capabilities. Only those that meet or exceed Kawais demanding standards are selected for use in the K-200 Upright piano.
Full-length Ribs Notched to the Rim Liner
The pianos soundboard is placed under tension to create a slight curvature - or crown - that dramatically increases the production of sound. The K-200 piano features full-length ribs that are securely notched into the rim liner on all sides to preserve the soundboard crown over time. The ribs also distribute sound energy more evenly across the soundboard to optimize its tone producing capabilities.
Bridges
Bridges transfer the vibrations of the strings to the soundboard. K series bridges are made from select Hard Maple, individually notched for a clear, powerful tone quality. Height is carefully set and matched to the iron plate for the correct string pressure and optimal tonal transfer.
Energy-reflecting Contour Bars
Contour Bars reshape the speaking area of the soundboard to resemble the contour of a grand piano soundboard whilst reflecting sound energy back into the centre for increased tonal power and sustain.
Strength - Kawai K-200 Piano
The strength of a well-crafted instrument makes the piano one of the most impressive examples of technology, engineering and craftsmanship in the world today. K Series Professional Upright pianos are designed with tremendous strength to ensure stability of tone and touch over time.
Plate Bolts
Plate bolts strengthen the connection between the plate and the back posts for greater stability.
Keybed and Braces
The pianos keybed must be strong and stable to support the action assembly and maintain action regulation over years of heavy use. K Series keybeds are made with sturdy laminated hardwoods and reinforced by rear braces on the iron frame that help to ensure stable placement and add rigidity to prevent energy loss.
Steel-reinforced Keyslip - Kawai K-200 Piano
A pianos keyslip is the long, horizontal piece of wood that covers the front faces of the keys. Because it is long, thin and made of wood, a keyslip can warp or bend with changes in humidity, causing keys to stick. To eliminate this problem, a heavy-guage steel angle iron is added to prevent warping and bending in any direction. Keys move freely with virtually no possibility of rubbing or sticking against the keyslip.
Multi-grip Pinblock
The Multi-grip Pinblock on the K-200 is multi-laminated with a minimum of eleven cross-banded layers of North American hard maple for maximum strength and consistent torque.
Tuning pins
K Series tuning pins are made from the finest steel, machine threaded for maximum bi-directional torque and nickel plated to enhance beauty and provide long-term protection.
Square-Tube Pedal Levers
The square-tube design of the K-200 pedal levers makes them stronger than the lower cost round-tube levers with flattened ends found on many other pianos. In addition, the square shape provides a flat surface for the wing nuts which helps to prevent unwanted noise and enables a more stable pedal adjustment.
Detail
The true craftsman labours diligently to the last detail. It is this attention to the subtleties that elevates ones work from the satisfactory to the sublime. At Kawai, detail is the crowning touch of excellence.
Cast Brass Pedals - Kawai K-200 Piano
Our proprietary casting process binds molten brass to a sturdy steel core resulting in strong, beautiful pedals that will not wear through over time.
Longer Music Rack
Conveniently built into the fallboard, the music rack on the K-200 extends nearly 40 inches to accomodate multiple music books or sheet music that extends laterally.
Brass Front Casters
Front casters made of Solid Brass are as sturdy as they are attractive.
10 Year Full Warranty
To ensure your peace of mind and protect the value of your investment, the Kawai K-200 is covered by a full 10 Year Fully Transferable Warranty. This warranty is the seal of Kawai craftsmanship - and the assurance of your satisfaction for many years to come.
Although our shop is based in Preston, Lancashire, we will deliver anywhere on the UK Mainland. Just call for a price and more information about our specialist service.
Kawai K-200 Piano Specifications
Size - Height: 45" (114cm), Width: 59" (149cm), Depth: 22.5" (57cm)
Weight - 208kg
Action - Millennium III
Soundboard - 2077 Square Inch, Solid Spruce, 10 Ribs
Backposts - 4
Contour Bars - 1
#1 String Length - 45.6" (1157mm)
Tuning Pins - Nickel Plated
Key Surfaces - Acrylic/Phenol
Hammers - Mahogany, Double Felted
Centre Pedal - Practice
Front Casters - Single, Brass
Music Rack - Fallboard rack, 39.4" (100cm)
Fallboard - Traditional, Soft Fall
Kawai K-200 Piano video presentation
Kawai the making of a Piano video presentation
Kawai K-200 Piano video presentation
Buying a piano - a dummy's guide! - Kawai K-200 Piano
Often customers will come into the shop in mind for a good secondhand or refurbished piano as opposed to a brand new model. It's a logical thought process; just like with cars, you're in easier reach of a higher-end, if somewhat 'well-loved' model at a more affordable price. Unfortunately, this is something of a misnomer, and in reality looking for a good secondhand piano, even those of a perceived high-end make, can be like treading through a minefield. There are many factors that affect the quality of a piano; time being the main culprit. The older a piano is, the more likely it is to present with serious problems. Imagine walking into a piano showroom and seeing a beautiful 1880s Bechstein with real ivory keys and an ornate carved cabinet. What might you expect to pay for such a thing? 1000? 2000? More? Chances are, if it is unrestored, the true value is probably more like 50! This gives you an idea just how variable the secondhand market can be. How much of a bargain you get really depends on the scruples of the dealer. It might look like a stunning piece of furniture, but if it's a proper working instrument you're after, unless you really know exactly what to look for, it's usually best to give it a wide berth.
Another important point to consider is the history of a piano. There are plenty of appealing looking refurbished pianos on the market, looking as good as new, usually with something like a 12 month warranty to give you a bit of peace of mind. A typical example would be something like a Yamaha U1 or U3. These are popular models with universities, conservatoires, music establishments, as they make a great practice piano for the more discerning, higher-level player. There are plenty of refurbished models on the market at pretty much half the cost of a new one, so really, how can you go wrong?
A refurbished piano might have had a lifetime of use
Well, actually, lets just consider where one of these refurbished pianos may have come from. The age isn't usually a serious consideration with something like a U3 as they only date back as far as the 1970s, which isn't all that old for a piano from a quality brand such as Yamaha. The majority of refurbished models are imported by UK dealers from learning establishments in countries like Japan, outside of the jurisdiction of Yamaha, and essentially bought as secondhand items which piano dealers will then respray, tune up and stick a 'refurbished' price tag on. The amount of usage said piano might have had remains unknown. As somebody who trained on similar models at university myself, I can confirm that in a busy musical environment, full of pianists beavering away perfecting their three hour end-of-year recitals, it wasn't uncommon for a single piano to get over 12 hours of usage a day. Chances are, the refurbished piano you've seen in the showroom might have had as much use in 10-20 years as a secondhand piano in a normal home might have in 100!
Kawai K-200 Review
Time and time again, we find these same customers sit down at the Kawai K-200 and fall in love with it. Its sleek design, beautiful warm, rounded tone and impeccable touch are at a reachable price-point, with all the benefits a brand new piano brings such as a 10 year Kawai warranty, an immaculate finish, and a key-bed and action that hasn't been worn down over the years by other players.
Kawai are partners with Steinway, and as you might expect, it shows in the build quality. There are certain aspects of the construction of the K-200 that really sets it apart from other brands. The Solid Spruce soundboard delivers warmth and character, and over time will mature, which will further enrich the sound. The unique part-Carbon Fibre action delivers a better speed and consistency of feel, with the added bonus of improved resistance to temperature changes and humidity, which typical all-wood actions at this level cannot offer. One of the new features of the K-200 over its predecessor the Kawai K-2, is the Mahogany hammers which further add to the warmth of tone.
Ultimately, it's this warmth of tone that sets the K-200 apart. The added string height over the lower-end K-15 model means you also get a clearer top end, and a richer bass. We find that when customers try the range, they tend to hone in on the K-200 as it's a smaller-sized cabinet which doesn't dominate a room yet still delivers full sound, with none of the tinniness equivalent models with other makes tend to have.
You are welcome to come in and try one for yourself at our Preston showroom. We have a number of dedicated piano experts to help you make your decision.